Home

>

Counselling clients with autism and neurodiversity
Counselling clients with autism and neurodiversity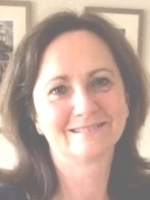 Date & Time:
24th April 2020, 10.30am - 4.30pm
Cost:
Early bird £85, £95 after 24th February 2020
Location:
Alcohol Focus Scotland
166 Buchanan Street
Glasgow
Scotland
G1 2LW
Email organiser
This event represents a unique opportunity to learn about working with autistic and neurodiverse clients. In the first joint training event of its kind, Orly, a counsellor, supervisor and trainer and Chris, a speaker on autism who is autistic himself, are aiming to achieve the following;
to explain what neurodiversity means
to increase awareness of the sorts of difficulties experienced by this client group and their families that might bring them to counselling.
to share Orly's wide-ranging experience with neurodiversity clients
to discuss how therapy can help
to discuss how counselling this group of clients might be different (or not) for the therapist
to hear from Chris about the lived experience of a person who has Autism and his experiences of being a client
to hear what we can do to help and support the neurodiverse community
There will be at least an hour for 'supervision' so that participants can bring client work and questions which will be answered by Orly and Chris.
About the trainers
Orly Koppel is a BACP Snr accredited counsellor with a special interest in autism and neurodiversity. She has a wide range of experience with this client group and is on the National Autistic Society's list of counsellors. She will present her workshop during the first half of the day.
Chris Bonnello is a former primary school teacher diagnosed with Asperger syndrome.  He is now an award-winning writer and international speaker on autism issues and the author of https://autisticnotweird.com. Having worked in primary as well as special education (in addition to his personal experiences of being an autistic client), he is well placed to share his insights from both a personal and professional perspective. To date, autisticnotweird has had over 2.3 million page hits, and at present has 114,000 Facebook followers. He will present after lunch and will offer ample time for Q&A at the end of the day.
More information at https://asd-apr-20.eventbrite.co.uk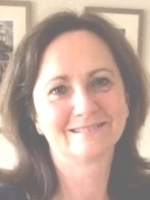 About Audrey Smith
Greenwood Events aims to offer affordable workshops to counsellors interested in CPD, anyone interested in self- development or considering a career in counselling. It also aims to offer opportunities to stimulate networking and knowledge sharing among counsellors in Scotland. Visit www.greenwoodevents.co.uk for more information.