Home

>

Counselling children and young people: using the person...
Counselling children and young people: using the person centred approach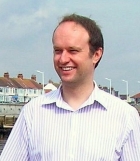 Date & Time:
26th July 2018, 5.30pm - 8pm
Location:
Quaker Meeting House
Woodhouse Lane
Leeds
LS2 9DX
Email organiser
This taster evening workshop aims to offer attendees an opportunity for:
A brief refresher on person centred theory.
How do I offer a child or young person (CYP) congruence, UPR or empathy?
How does child emotional development level affect their ability to receive these conditions from the therapist?
Can I trust in a CYP's locus of evaluation and actualising tendency?
After discussing theory, we will use CYP case examples and skills practice to experience and explore counselling CYP clients.
Do come along with any questions about counselling children and young people and using person centred therapy.
Includes: Certificates of attendance for CPD purposes and also workshop handbook.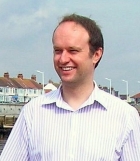 About John Bradley
John is a BACP Senior Accredited Counsellor/Psychotherapist (Children and Young People), Supervisor and Trainer. He currently offers counselling, supervision and training using the person centred approach in private practice at the Ellesmere Centre in Hull. He also offers counselling in 2 Hull secondary schools.