>

Considering anxiety & depression: Neuroscience and...
Considering anxiety & depression: Neuroscience and psychotherapy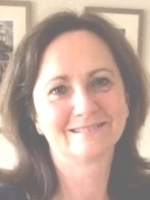 27th April 2021, 10am - 4pm
Considering anxiety and depression from the perspectives of psychotherapy and neuroscience
We will consider effective psychotherapeutic approaches for anxiety and depression based on the client's presenting symptoms and issues. Particular focus will be given to the avoidance of affect. We will explore the current research around the neurobiology of anxiety and depression, including structural and functional alterations, and we will briefly consider how advances in neuroscience could inform or enhance the outcomes of psychotherapy.
The workshop will be delivered by Lucy Petro and Andy Gray. 
About the Facilitators
For 25 years, Andy has worked as a trainer in university, college and private organisational settings around the UK. After a career in social work, he retrained as a psychotherapist of various modalities and has applied this in psychiatric hospital management, private health care provision and in private practice as the owner/director of ACT Counselling Services Ltd. Andy recently retired from practice to focus on writing, development and to study Christian Theology.
Lucy is a Postdoctoral Research Associate, using brain imaging in Cognitive Neuroscience. Lucy is based at the University of Glasgow where she also practices as a Cognitive Behavioural Therapist.
Visit Eventbrite for more information and to book.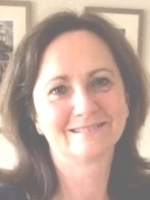 Greenwood Events organises workshops aimed primarily at counsellors and psychotherapists, but the workshops may also be of interest to social workers, teachers, anyone in the helping professions or anyone who is interested in personal development. See a full list of events at https://www.greenwoodevents.co.uk/events/. Everyone is welcome!