>

Congruence and creativity
Congruence and creativity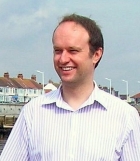 5th December 2020, 10am - 4pm
Quaker Meeting House, 56 St Helen's Street, Derby, Derbyshire, DE1 3HY
"I discovered first (inevitably) for myself the power, the potential, the truth of images made visible. I learned that images, like dreams, tap into the world of spontaneous knowing, nothing to do with thoughts. When dialoguing with a picture, I'd have those moments of 'aha!', when the image gave up – or rather when I recognised – a message to me." – Liesl Silverstone

This one day workshop will give participants the opportunity to explore:
What is congruence? and why is this condition important in the counselling relationship?
What blocks may be getting in the way of you being congruent with your clients?
How using a creative way of working can improve your congruence skills?
I will refer to the theory of Carl Rogers and also Liesl Silverstone's person-centred art therapy skills.
This workshop will be experiential and also give you opportunities to practice your congruent skills.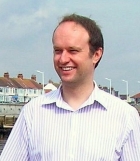 John is a BACP senior accredited counsellor/psychotherapist (children and young people), supervisor and trainer. He currently offers counselling, supervision and training using the person-centred approach in private practice at the Ellesmere Centre in Hull. He also offers counselling in two Hull secondary schools.