Home

>

Conference - when we talk about love: celebrating the first...
Conference - when we talk about love: celebrating the first 70 years of Tavistock Relationships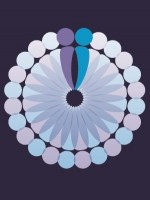 Date & Time:
30th November 2018, 9.30am - 5pm
Cost:
£130 (£120 if booked and paid for by 19 October 2018)
Location:
King's Building
King's College London
Strand
London
WC2R 2LS
Email organiser
The conference will explore what we mean when we talk about love, and consider the nature of intimate relationships at this particular moment of 21st-century history.
What are the pressures brought to bear on the couple relationship in the age of reality television programmes such as Love Island? Is this just a show designed to hook viewers or does it say something about contemporary love relations? How can we think clinically about the effects of social media and the pressures young people feel?
Louis Theroux will discuss his view of human relationships, based on his observations as an award-winning documentary film-maker and broadcaster.
Lisa Appignanesi will talk about her latest book, Everyday Madness: On Grief, Anger, Loss and Love, which weaves an exploration of psychoanalytic approaches to mourning into a moving memoir of bereavement.
Couple psychoanalytic psychotherapy has been shown to be effective in addressing the key social problems of our time, and can help to alleviate distress in children as well as their parents.
The conference will look at the context of social and family policy from the inception of the welfare state in post-war Britain to now, with a focus on evidence and the links between family functioning and mental health. 
Consideration will be given to the institution's ground-breaking developments in analytic work with couples, including the therapeutic opportunities of the triangular setting of couple therapy, and the centrality of working with the couple's enacted experience in the room. A strong focus on clinical practice will explore clinical applications of analytic work with couples.
Presentations will draw from two new Tavistock Relationships books, which will be launched on the day: A Couple State of Mind: Psychoanalysis of Couples by Mary Morgan, and Engaging Couples: New Directions in Therapeutic Work with Families, edited by Andrew Balfour, Christopher Clulow and Kate Thompson.
Speakers to include:
Louis Theroux, documentary filmmaker and broadcaster.
Lisa Appignanesi, author of books including Everyday Madness: On Grief, Anger, Loss and Love and Mad, Bad and Sad: a History of Women and the Mind Doctors from 1800 to the Present, Chair of the Royal Society of Literature and former Chair of the Trustees of the Freud Museum.
Stanley Ruszczysnki, Consultant Adult Psychotherapist with the Tavistock & Portman NHS Clinic.
Professor Brett Kahr, Senior Clinical Research Fellow in Psychotherapy and Mental Health at the Centre of Child Mental Health.
Mary Morgan, Reader in Couple Psychoanalysis, Tavistock Relationships.
Professor Paul Burstow, former Minister of State for Care Services 2010-12 and Chair Trustees Board, Tavistock and Portman NHS Trust.
Dr Renee Singh, Founding Director of the London Intercultural Couples Centre.
Baroness Claire Tyler, former CEO of Relate and peer in the House of Lords.
Andrew Balfour, Chief Executive Tavistock Relationships, Clinical Psychologist, Adult Psychotherapist.
Professor Nick Pearce, Professor of Public Policy and Director of University of Bath's Institute for Policy Research, Chair of Trustees, Tavistock Institute of Medical Psychology.
Book here: https://tavistockrelationships.ac.uk/forthcoming-events/1120-autumn-conference-2018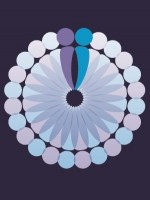 About Tavistock Relationships
Tavistock Relationships is an internationally-renowned charity for advanced practice, training and research to support couples, individuals and families.