Home

>

Coffeelogue 8 - conversations with body
Coffeelogue 8 - conversations with body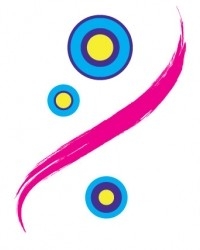 Date & Time:
1st February 2020, 10am - 12.30pm
Cost:
Free for Relational Spaces members; £15 for non-members
Location:
Elizabeth House
39 York Road
Waterloo
London
SE1 7NQ
Email organiser
In this experiential coffeelogue - conversations with body: learning to listen as bodies speak - Mark Kelly will introduce, discuss, and explore the pioneering work of Dr Peter Levine, creator of somatic experiencing trauma therapy. This is a naturalistic body-based approach to overcome trauma and stressful life experiences.
About the topic
"Our feelings and our bodies are like water flowing into water. We learn to swim within the energies of the (body) senses" - Tarthang Tulku
The aim of this morning is to explore together - in a fun, curious way - the body and sensations from a place of agency and resilience. With an opportunity for questions and explorations, participants will also be invited to take part in some gentle and fun experiential exercises.
This coffeelogue will be at a gentle, slow pace, giving space and opportunity to connect with yourself and others. Mark's hope is that we find ease and comfort as we share and play as a group.
Somatic practices help clients and practitioners alike become more aware of their bodies and more connected to their innate resourceful capacities. By practising slowing down and getting in touch with sensations in the body, we can move from 'fixity to flow'. As survival energies stuck in the body get to complete and integrate slowly, one moves towards embodying more of themselves.
In this workshop, Mark will introduce you to the pioneering work of Dr Peter Levine. He is the creator of somatic experiencing trauma therapy, which is a naturalistic, body-based approach to overcome trauma and stressful life experiences.
As the body dances with an organic fluidity within its structures, Mark hopes too that the loose structure of this workshop will allow space for contributions and questions that may lead us in different directions and explorations.
What we will cover
introducing somatic experiencing
how a session would feel - sample practices
practices to settle the nervous system
grounding and orientating exercises
questions and answers
exploring stimulating the vagus nerve through sound; voo sound
About Mark
Mark is a dance artist and teacher of over 20 years' experience. During his professional performing career, he danced with Rambert Dance Company and Scottish Ballet. Some five years ago he retrained as a somatic coach and therapist.
The cultivation of presence and creativity in his performing years has been such a gem of a resource in working with groups and individuals therapeutically. Dancers are often expressing non-verbally, which has given Mark a high degree of sensitivity to the expression of the body.
Mark is a certified somatic coach trained at the Strozzi Institute, and an advanced-year trainee of somatic experiencing trauma therapy, the work of Dr Peter A. Levine, PhD.
Mark's own journey of healing and returning home to the body has been profound, allowing him to access more aliveness and inspiring him to share these powerful healing modalities with others. For Mark, working therapeutically is a moment to collaborate and improvise with another, creating playful, trusting therapeutic relationships.
About the coffeelogue
For those new to this event, the coffeelogue is a space where we get together to learn and socialise, meet some new colleagues, and find out what others are up to, as well as digest new ideas over coffee and a croissant.
The term 'coffeelogue' was coined by Doron and Darren, to depict both causal and deep space that can occur in short and informal settings.
We hope to learn together and from each other in the form of a casual learning community in a friendly atmosphere, with the added fun of late morning coffee/tea and pastry. And of course for all you health freaks like us there will be alternative surprises...
The added bonus is that we structure it as a CPD event, so you'll be able to count it as CPD hours (a CPD certificate will be provided as well).
Programme
10am-10.30am: Coffee/croissant/meet, etc
10.30am-11.15am: Presentation
11.15am-12.30pm: Writing, sharing and discussion
Booking information
Free for Relational Spaces members; £15 for non-members.
Relational Spaces members - book your free spot by emailing us at therapyroomsuk@gmail.com.
Non-members - to confirm your booking, please email us at therapyroomsuk@gmail.com, and we will reply with details of how to pay. Please use your name + CL8 as a reference. 
Cancellation policy: Please note that, for non-members, we do not offer refunds for our Coffeelogue events.
We look forward to seeing you there!
Warm regards,
Darren, Dianne, Doron, and Cressy
07848 013 328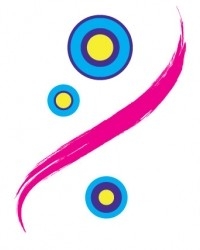 About Relational Spaces
This event is hosted by Relational Spaces and Mark Kelly. Relational Spaces is a supportive and vibrant therapeutic community, working across our 14 beautiful Central London rooms: https://rooms.relationalspaces.co.uk

tel 07848 013328