>

Coffeelogue 10: A relational systemics approach to 'The...
Coffeelogue 10: A relational systemics approach to 'The Mystery of Time'
30th May 2020, 10am - 12.30pm
Free for Relational Spaces members; £15 non members
Elizabeth House, 39 York Road, Waterloo, London, SE1 7NQ
About the topic

"Time is an illusion."  Albert Einstein

Time is an illusion and a mystery. One minute can last forever, one hour a bunch of seconds. Poets, artists, philosophers have tried to understand time for millennia. Psychotherapists have to deal with it every day in their sessions with individuals, couples and families frozen in time and struggling to find a way out.
Using an experiential and interactive approach – and hoping for some fun! – time will be explored from a relational-systemic point of view, using body sculptures and images.
Participants will be invited to represent family sculptures of the past, present and future using famous families as examples and to create a photographic genogram of the Relational Spaces family! Participants will be invited to bring their own photos!

What will be covered
The time in therapy
Use of NV techniques, such as body sculptures and images
Family sculptures of the present, past and future
Photographic genogram
About Elena Brogi

Elena is a counselling psychologist, relational-systemic family psychotherapist, and EMDR therapist for adults and children. 

Since 2001 she has worked with individuals, couples and families, acquiring experience in many areas including: trauma, grief, chronic pain, eating disorders, drug and alcohol addiction, depression, anxiety disorders and phobias, and separation.
Elena has developed a flexible approach adaptable to very complex and diverse situations. Her aim is always to create a therapeutic relationship with the clients in a safe, confidential and welcoming environment, where they can face their difficulties freely. She helps people to express their potential and build resources to recover their balance and psychological wellbeing.
In her 'previous life' she worked in the Family Centre in the Italian NHS, was an expert witness for the Court of Florence and worked in schools both as a psychologist and as a teacher. For 5 years she worked as a volunteer at Body & Soul, a charity that promotes the respect, dignity and wellbeing of children, teenagers, adults and families living with and affected by HIV.  
Currently, she works in private practice.
About the Coffeelogue

For those new to this event, the Coffeelogue is a space where we get together to learn and socialise, meet some new colleagues and find out what others are up to, as well as digest new ideas over coffee and croissant.
The term 'Coffeelogue' was coined by Doron and Darren, to depict both causal and deep space that can occur in short and informal settings.
We hope to learn together and from each other in the form of a casual learning community in a friendly atmosphere with the added fun of late morning coffee/tea and pastry.
(And of course, for all you health enthusiasts like us there will be alternative surprises…)
The added bonus is that we structure it as a CPD event so you'll be able to count it as CPD hours (a CPD certificate will be provided as well).
Programme
10am–10.30am: Coffee/croissant/meet etc
10.30am–10.50am: Presentation
10:50am-11:30am: Family sculptures and reflections / explorations 
11:30am-11:40am: Break
11:40am-12:30pm: Photographic genogram and reflections / explorations 
Booking information

Places are: free for Relational Spaces members / £15 for non-members.

Relational Spaces members: Book your free spot by emailing us at therapyroomsuk@gmail.com
Cancellation policy

Please note that for non-members we do not offer refunds for our Coffeelogue events.
How to book

To confirm your booking please email us at therapyroomsuk@gmail.com and we will reply with details of how to pay.
Please use your name + CL10 as reference.
We look forward to seeing you there!
Warm regards,
Darren, Dianne, Doron, Cressy and Naomi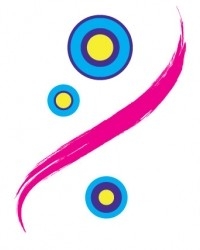 This event is hosted by Relational Spaces, and Elena Brogi. Relational Spaces is a supportive and vibrant therapeutic community, working across our 14 beautiful Central London rooms: https://rooms.relationalspaces.co.uk tel 07848 013328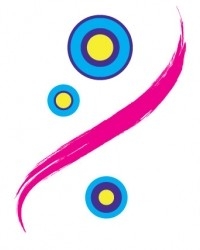 Hosted by

Relational Spaces