Home

>

Clinical training in Imago Relationship Therapy
Clinical training in Imago Relationship Therapy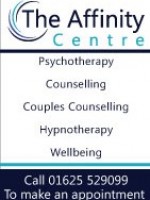 Phone:
01625 529 099 / 0161 282 0259 / 07966 390857
Date & Time:
1st October 2019 - 27th March 2020, 9am - 5.30pm
Cost:
See website for full details
Location:
7A High Street
Cheadle
Stockport
Manchester
Greater Manchester
SK8 1AX
Email organiser
Imago Relationship Therapy (IRT) is a research-supported, systematic theory of relationship therapy developed by Harville Hendrix, Ph.D., author of 'Getting The Love You Want: a guide for couples', and Helen LaKelly Hunt, Ph.D.
IRT powerfully synthesises major aspects of depth psychology, object relations, systems theory and humanistic-existential theory into a comprehensive approach to working with relationships.
For psychotherapists, psychologists, psychiatrists, marriage and family therapists seeking expertise in couples therapy.
The clinical training program consists of three modules of four days each, followed by six months of clinical supervision to a required level of competence for certification. The modules must be attended in sequence.
What you can expect from the training:
A deep theoretical understanding of couple relationships which serves as a map to guide your interventions – why we pick the partners we do, why we have the conflicts we have, and what to do to move into the joy that is our essence.
Practice in developing skill in facilitating couples, holding them gently and firmly in new ways of connecting through the imago dialogue processes, deepening their empathic connection, and empowering them to heal their relationship.
A personal growth experience that will quite possibly impact your own personal and professional relationships, your way of working with all your clients and your way of being in the world.
A sense that couple therapy can be fun and enlivening for you and your clients.
Dates for 2019-2020:
Session one - 1st-4th October 2019
Session two - 14th-17th January 2020
Session three - 24th-27th March 2020
Pre-requisites: 
Attendance at a 'Getting The Love You Want' workshop. See our website for current dates.
Membership in UKCP or equivalent nationally-recognised regulating body with standards of training, supervision, and ethics.
Please register early to ensure your place. This is a small group training.
For further information visit: https://affinitycentre.co.uk/course/clinical-training-program-imago-relationship-therapy/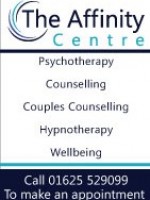 About The Affinity Centre
Maureen Brine, Senior Clinical Instructor & Faculty Member of Imago Relationships International and Ian Tomlinson, Imago Advanced Clinician and Workshop Presenter.