Client assessment and initial consultation training
14th May - 11th June 2022, 10.00am - 4.00pm
£195 / Early bird £175.50 (available until 28th February 2022)
Please note: This is a two-day online training course.
Whether you are an experienced counsellor or just starting out in private practice, this course provides a deep understanding of the assessment process.
The clients' decision to seek therapy can be a momentous one, which makes that initial meeting so important. Assessment can be continuous and at times complex, requiring critical awareness and sensitivity, sound assessment skills are therefore crucial to effective clinical practice.
This two-day course has been designed to give sufficient time and focus to developing an understanding of the assessment process and its execution. Practitioners will examine the theory and practice of this process, developing skills in initial consultation techniques and report writing.
Day one: You will gain an understanding of what assessment is and indeed what it is not. You will explore a range of assessment skills including what to look out for, and how to structure the initial consultation.
Day two: Includes live supervision of clinical assessments presented by a number of you. You as a whole will be able to engage fully in discussion and learning throughout the supervision process.
Course leader
Joan Bristow MA MBACP(senior accredited), UKCP, BPC.
Joan draws on 20 years of professional experience in a wide range of settings. She is an accomplished therapist and supervisor of both groups and individuals. Joan has a keen interest in training, leading workshops and teaching on Certificate and Diploma Courses.
Date: Saturday 14th May and Saturday 11th June 2022 
Time: 10am - 4pm
Cost: £195 / early bird £175.50 (available until 28th February 2022)
This course has, in the past, proved very popular therefore to avoid disappointment we recommend early booking.
Buy your ticket at tickettailor.com/events/basingstokecounselling.
Cancellation Policy
If government guidelines dictate the course can no longer take place face to face, the course will take place interactively online. In this instance, no refund will be given.
In the unlikely event that unforeseen circumstances arise and BCS has to cancel this course, a full refund will be given. In the event of cancellation by the participant, BCS reserves the right to charge a cancellation fee as indicated below. All requests for cancellations must be received in writing, with changes becoming effective on the date written confirmation is received.
90 calendar days or more before you are due to start the course: Full refund (less admin fee of £25)
Between 60 and 89 calendar days (inclusive): 50% refund
Between 30 and 59 calendar days (inclusive): 25% refund
Within 29 calendar days of the course commencing: No refund given
Please ensure you meet the entry requirements prior to booking your place. If candidates do not meet the entry requirements, they will be unable to attend the course and their withdrawal will be treated as a cancellation and subject to the above cancellation policy.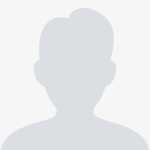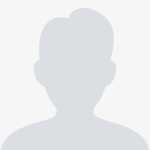 Hosted by Basingstoke and District Counselling Service
BCS is a busy, vibrant counselling and training organisation at the heart of the community. We have over 20 years' experience in providing highly respected, comprehensive counselling training in the psychodynamic discipline. Our courses are widely recognised and held in high regard within the counselling profession.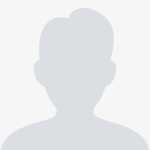 Hosted by

Basingstoke and District Counselling Service