Home

>

Chronic fatigue and working with chronic fatigue as a...
Chronic fatigue and working with chronic fatigue as a counsellor
Date & Time:
29th April 2018, 10am - 12.30pm
Cost:
£40 / £30 student Deposit £20(non refundable0
Location:
The Grove
Nottingham
East Midlands
NG3 5EA
Email organiser
Counselling in Notts trainer and counsellor Karen suffered with chronic fatigue for 4.5years and is currently maintaining. She is joined for today's workshop by a fellow trainer currently diagnosed with CFS. Using their first-hand experience of living and coping with chronic fatigue, they will challenge your view of the condition.
The session will aim to explore:
What are your pre-conceptions of chronic fatigue syndrome CFS? What do you bring with you to the counselling room?
What you may be doing that makes things worse for sufferers
Through first hand testimony what is the reality of living with chronic fatigue syndrome?
Pre-diagnosis and diagnosis
The dark days
Learning to cope / starting recovery
Maintenance
Energy management.
We will explore are you counselling chronic fatigue or the issues it creates.
We will look at:
Shattered assumptions
Loss and grief for what has been lost
Guilt and shame
Self-esteem/sense of self.
The workshop includes:
Refreshments
2.5hr CPD certificate.
For a chat to see if this workshop is what you are looking for or to book a place  contact me on 07925 318057 or Karen-emery07@hotmail.co.uk 
www.counsellinginnotts.co.uk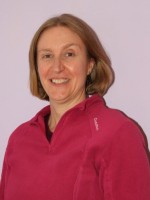 About Karen Emery
Run by Karen Emery of Counselling in Notts with guest trainer.