>

Certificate in working with couples
Certificate in working with couples
27th July - 24th November 2020, 9.30am - 4.30pm
The Conker Room, St Mary's Church, Church Road, Barcombe, Nr Lewes, East Sussex, BN8 5TS
This course is for those wanting to develop their practice in working with couples who may be new to this area or wanting to build on their existing knowledge and experience.
The tutor will cover a range of theoretical ideas and issues with a focus on practical application. The group will explore areas such as understanding the unconscious couple fit, working with domestic violence, sex or infidelity, couples who are in constant conflict, power struggles and the many issues that arise within this dynamic.
This course provides an opportunity to examine the above topics from both personal and practical perspectives.  It will give you a space to learn new techniques and when to apply more directional approaches in your work. You will be able to share your feelings, thoughts and practical concerns with peers and have the opportunity to reflect and consider what you may need to develop this area of practice. On leaving you'll take away insights into your own process, along with practical tools and experiences which can be applied in your work.
Course Tutor: Annette Jones Dip. Couple Cons. PG Dip Psychoanalytic Study of the Couple Relationship. Annette completed a Couple Counselling Diploma in 2003 and went on to complete a Masters Course at the Tavistock Institute. Annette set up her own successful private practice in 2008 specialising in couples work and has continued to develop herself personally and professionally integrating a range of theories in to her work. She has worked for various agencies and private practices as an Associate on a part time basis since 1999.
A Link Centre Certificate in Working with Couples will be presented at the end of the course.
Course Dates: 3 x 2 days (weekdays) –  27th/28th July, 7th/8th Sept, 23rd/24th Nov
Cancellation Policy: 50% refund will be given on cancellations with more than 7 days' notice. Deposit payments are non-refundable.
This course is non-residential but local accommodation is available from approx £45 a night. Own transport is needed to get to this venue as it is not served by public transport.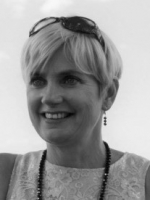 Founded in 2004, the Link Centre offers a range of services and courses for personal and professional development including part-time training courses in Counselling and Psychotherapy. Our training centre is located in the heart of the countryside, in Plumpton, E Sussex. We have a variety of training rooms, extensive parking, and disabled access.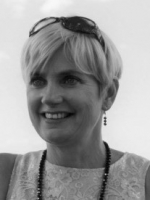 Hosted by

Leilani Mitchell