Home

>

Certificate in clinical supervision - accredited by COSCA
Certificate in clinical supervision - accredited by COSCA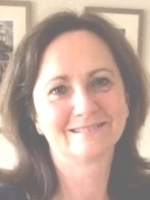 Date & Time:
28th March - 31st May 2020, 9.30am - 5.30pm
Location:
ACT Counselling Services Limited
Suite 7, Abercromby Business Centre
Bridgeton
Glasgow
G40 2DD
Email organiser
The course aims to provide participants with the knowledge, skills, and attitudes necessary to deliver clinical supervision within various models of supervision, and within these, from a variety of trans-theoretical approaches. The course will also address the complexities related to delivering clinical supervision within an organisational context. Lastly, tailoring the supervision provided to supervisees' stages of development will also be extensively addressed.
This course should appeal to any qualified or accredited counsellors or psychotherapists (must be two-year post qualified) considering beginning the provision of clinical supervision or indeed enhancing existing supervisory practice.
Feedback has suggested that we should make applicants aware of any costs surrounding the course and subsequent supervisory practice. These are likely to be;
payment of supervision of supervisory practice
possibly membership with a professional body (if not already in place)
insurance (often no additional cost if insurance for private therapy practice is in place. You must however make your insurer aware that you are providing supervision)
ongoing CPD on completion of the course (autonomously chosen by you, but check professional bodies requirements)
supervisor accreditation (if you decide to do this and if this is a category offered by your professional body)
Structure of the course
There will be 42 hours of tutor delivery over six days, followed by two tutor-facilitated supervision groups of one-hour duration spread over the following six months. Course participants must make arrangements for individual supervision for their supervisory practice; this is an integral part of the course. The supervision practice placement must be supervised by a qualified and experienced supervisor at a ratio of one hour of supervision for every six hours of placement practice. A minimum of 20 hours of supervisory practice must be completed in order to receive the certificate.
In the event of a participant requiring longer than three years for completion (e.g. difficulty accessing supervisees, life circumstances, and change in employment), a written essay of 4,000 words must be submitted along with the case study that evidences how they have continued to meet with the aims, learning outcomes and performance criteria outlined below.
Aims
To skilfully adapt the process and content of supervision to meet with the supervisee's/organisation's requirements.
To learn to use quantitative and qualitative methodologies to provide feedback.
To address and facilitate concerns about supervisees' ability to use supervision effectively.
To explore how to address and manage serious concerns about practice.
Learning outcomes
be able to employ principles which facilitate the supervisee's learning and development
be able to promote ethical practice
be able to build competence in working with diversity
be able to skilfully adapt supervision to meet with the organisational and governance context
be able to form, maintain, and end a supervisory relationship
be able to use quantitative and qualitative methodologies to gauge a supervisee's level of competence
be able to reflect and act upon on limitations in own knowledge and experience
be able to help supervisee deliver specific clinical skills within their practice of supervision
be able to facilitate group supervision
be able to apply standards to own and supervisee's practice
Methods of assessment
The assessment of course participants is ongoing throughout all aspects of the course. There is no final examination as such, but a final case study. Course participants must demonstrate their understanding of the entire course learning outcomes, and demonstrate their competency in all performance criteria. The library/reference resources provided by ACT counselling studies may be used to support and reference participants learning. Mastery of the learning outcomes and performance criteria will be evidenced using the following methods;
1. Reflective journal related to learning, development, and insights within and outwith the structure of the course.
2. Reflective writing on own level of competence in a supervisory role.
3. A final case study providing a critical analysis of the models and approaches used in supervisory practice.
4. Audio recordings assessed during clinical supervision in relation to supervisory competency scale.
5. Self-assessment (using supervisory competency scale) of supervisory practice completed prior supervision and discussed with supervisor during the session.
6. Tutor feedback within group supervision and skills practice elements of the course.
7. Supervisor's report reflecting a minimum of 20 hours of supervisory practice and addressing fitness to practice.
8. Participation in classroom-based learning.
More information at https://spervision-course-march-2020.eventbrite.co.uk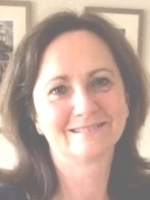 About Audrey Smith
Greenwood Events aims to offer affordable workshops to counsellors interested in CPD, anyone interested in self- development or considering a career in counselling. It also aims to offer opportunities to stimulate networking and knowledge sharing among counsellors in Scotland. Visit www.greenwoodevents.co.uk for more information.