Home

>

Bowlby's attachment theory and lifelong relationships
Bowlby's attachment theory and lifelong relationships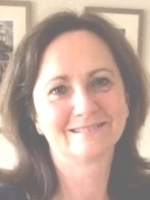 Date & Time:
22nd March 2019, 10am - 4pm
Cost:
Early Bird £85, £95 after 31 January 2019
Location:
ACT Counselling Services Limited
Suite 7, Abercromby Business Centre
Abercromby Street, Bridgeton
Glasgow
Scotland
G40 2DD
Email organiser
This is a unique opportunity for participants to learn about attachment theory without much distance from it's original source. The facilitator was taught attachment theory by John Bowlby's Son; Richard Bowlby. Our attachment style influences how we are in friendships, family relationships, intimate relationships and also the therapeutic alliance. The unremembered years of our lives are instrumental in shaping who we and our client's are.
This event will focus on providing insight, awareness and the knowledge required for reparation.
Aims of this event:
To introduce or revisit John Bowlby's theory of attachment and it's impact on lifelong behaviours and relationships.
Explore how differing attachment styles might influence the central view of self and how this can influence thoughts, feelings and behaviours in close/intimate relationships.
To discuss how core beliefs or life situations can confuse the presentation of the attachment style.
Demonstrate how the information outlined above can be useful in understanding recurring problems and difficulties in work, family, intimate and social relationships
Explore the impact of client and therapist attachment styles on the therapeutic alliance
outline the role of the therapeutic alliance in reparation.

About the Facilitator

The event will be delivered by Andy Gray. Andy has close to 20 years of experience in various roles in the helping professions including Social Work, Substance Use/Abuse, Trauma Recovery, Hospital Management (locked rehab and low secure) and Complex Presentations. Andy is a BABCP Accredited CB Psychotherapist, BABCP Accredited Clinical Supervisor, BABCP Accredited Trainer and COSCA Accredited Trainer.
Andy is a Shareholder and Academic Director at ACT Counselling Services Limited. He continues to develop, direct and deliver training from 1 day CPD events to PG Dip level incorporating a unifying approach in relation to psychotherapeutic modalities. He is passionate about training and events are delivered in an informative, laid back and humorous style. Andy has a huge wealth of knowledge and resources that he is keen to impart to those who are seeking to develop knowledge, skills and attitudes to enhance their personal or professional development.
Andy's own research has led him to write about the need for more exploration of both the Therapist and client's early Attachment experiences.
This provides us with a fuller understanding of our client and how best to work with them.
Who is it for?

Anyone in the helping professions interested in bringing about change on a deeper level.
Anyone interested in self-development or considering a career in counselling.
Why should you attend?  
To gain a more in depth understanding of self and others, which may lead to changes that will enhance relational ways of being.
More information at https://bowlby-gla-22-mar-19.eventbrite.co.uk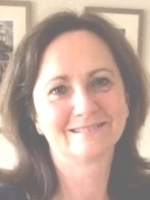 About Audrey Smith
Greenwood Events aims to offer affordable workshops to counsellors interested in CPD, anyone interested in self- development or considering a career in counselling. It also aims to offer opportunities to stimulate networking and knowledge sharing among counsellors in Scotland. Visit www.greenwoodevents.co.uk for more information.