>

Binge-eating London therapy groups
Binge-eating London therapy groups
12b St Marys Road, London, W5 5ES
The aim of the group is to bring together people who are struggling with binge eating/overeating. Group work can be a very powerful tool to reduce the shame that often surrounds this problem. The group can provide a space for you to increase your awareness about how you relate to food and help you to understand what may be keeping you stuck.
More and more people are coming forward to talk about their struggle with overeating. Each of us has a unique relationship to food, and if your relationship is a difficult one, it can permeate into all aspects of your life from work to family to how you view your body.
The groups are facilitated by me, a psychotherapist who specialises in working with disordered eating, and I have set them up to bring together people who know what it's like to feel out of control around food and to create a space for growth and change.
The groups meet weekly on Tuesdays and Thursdays and run open-ended so you can attend short term or long term.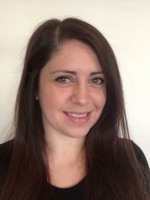 Sarah is a psychotherapist and accredited eating disorders therapist who facilitates groups for clients struggling with disordered eating in London. She presents lively, interactive CPD workshops designed to be informative and relevant for her fellow practitioners.