>

Binge-eating London therapy group
Binge-eating London therapy group
43 Grange Road, London, W5 5BU
Binge-eating therapy group starts on Tuesday 29th January 2019 and will run weekly on Tuesdays from 7.30pm-9pm in Ealing, London.
The aim of the group is to bring together people who are struggling with binge-eating and/or bulimia. The group can be used to deepen understanding of ourselves and our relationship with food and move towards freedom from food and body image struggles.
Please contact me for more details.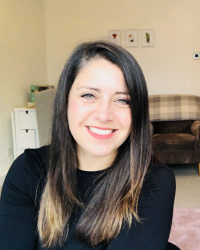 Sarah is a psychotherapist and accredited eating disorders therapist who facilitates groups for clients struggling with disordered eating in London. She presents a lively, interactive CPD workshops, designed to be informative and relevant for her fellow practitioners.