>

Between a rock and a hard place - when mourning is derailed...
Between a rock and a hard place - when mourning is derailed and couples defend against grief
7th March 2020, 10am - 4pm
£118 (£108 if booked and paid for by 25th January 2020)
Hallam House, 56-60 Hallam Street, London, W1W 6JL
With trainers Martha Doniach, psychoanalytic psychotherapist and Kate Thompson couple psychoanalytic psychotherapist.
This CPD study day for therapists and counsellors will consider the ways in which mourning can play out in the couple relationship, and ways of working therapeutically in this area. Consideration will be given to helping couples move from destructiveness and a preoccupation with the events of loss towards reparation and a shared future encompassing their loss.
Kate Thompson, a couple psychoanalytic psychotherapist, and Martha Doniach, a psychoanalytic psychotherapist, are both experienced trainers and will focus on technique as well as drawing on couple psychoanalytic theory to illustrate their thinking.
The day will be punctuated with clinical case examples of couple psychotherapy working with grief and trauma where one or both partners are drawn towards the death instinct over a life without the loved/lost object.
Freud's key paper 'Mourning and Melancholia' will be discussed and reworked within a couple context.
The day will include sources from a wide range of the arts, including the feature film 'Manchester by the Sea' (2016), in order to help the group to think creatively about mourning and loss.
There will be the opportunity for attendees to bring their own relevant cases for small group discussion.
Book here - https://tavistockrelationships.ac.uk/forthcoming-events/1279-between-a-rock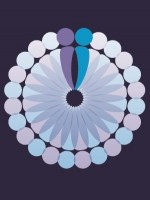 Tavistock Relationships is an internationally-renowned charity for advanced practice, training and research to support couples, individuals and families.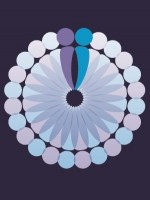 Hosted by

Tavistock Relationships