>

Avoiding therapeutic impasse - working with substance use...
Avoiding therapeutic impasse - working with substance use when it's not the presenting problem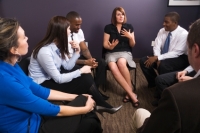 22nd February 2020, 10am - 4pm
Qualified practitioners: £125; counselling/psychotherapy trainees: £90
WPF Therapy Limited, 23 Magdalen Street, London, SE1 2EN
By attending this workshop, participants will feel able to understand more fully the specific impact that different substances have on brain chemistry, mental health, and behaviour. They will feel more effective in assessing when a client's substance use is problematic, and in bringing to awareness the function that it serves. Attendees will have an increased understanding of how substance use operates across different domains - the biological, behavioural, cognitive and emotional - and thus of the importance of working in an integrated way. They will also be able to understand the role of (and work more effectively with) ambivalence.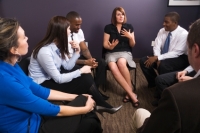 WPF Therapy is a well established and respected therapy training organisation. Throughout the year we provide CPD workshops and lectures to augment the clinical and theoretical learning offered by training organisations. This also offers the opportunity to focus on topics pertinent to the clinical work provided by new and established practitioners.