Attachment matters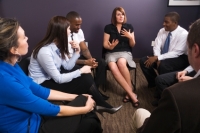 Phone:
020 7378 2050 / 020 7378 2002
Date & Time:
14th July 2018, 10.30am - 12pm
Cost:
£40 for qualified therapists, £25 for trainees
Location:
WPF Therapy
23 Magdalen Street
London
SE1 2EN
Email organiser
Attachment theory is well known to most training and qualified counsellors and psychotherapists. Following on from and building on the work of John Bowlby and Mary Ainsworth there is now a vast literature on attachment and its role in infants' and adults' lives. The ideas have come to be a major theoretical strand in current thinking with the more recent ideas of neuroscience supporting Bowlby's early insights.
This lecture will cover how contemporary neuroscience and attachment research provide the building blocks of a clinically-relevant theory applicable to a range of psychodynamic approaches. Themes discussed will include: sensitivity and secure attachment; narrative competence; enhancing mentalising skills; radical acceptance; 'free energy' and mutative interventions. Links with Independent and Relational Psychoanalysis will be outlined.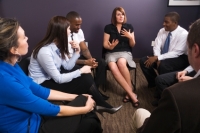 About WPF Therapy
WPF Therapy is a well established and respected therapy training organisation. Throughout the year we provide CPD workshops and lectures to augment the clinical and theoretical learning offered by training organisations. This also offers the opportunity to focus on topics pertinent to the clinical work provided by new and established practitioners.