>

Attachment in later life with Jeremy Holmes (lecture)
Attachment in later life with Jeremy Holmes (lecture)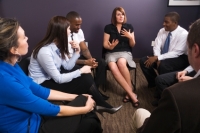 19th September 2020, 10am - 11.30am
Qualified practitioners: £40; Trainees: £25
This lecture will be delivered via Zoom online.

In later life, do attachment principles still apply? Drawing on clinical, observational and personal experience, Jeremy will explore the psychodynamic 'tasks' of the second half of life.
During this talk, Jeremy will touch on:
The 'reverse Oedipus' and the challenge of letting go
The evolutionary role of grandparents (literal and metaphorical) as culture-bearers
What attachment research tells us about old age, adaptive and maladaptive
Dante and Jung's map of pathways to graceful endings.
Please visit our website for more information.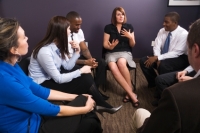 WPF Therapy is a well established and respected therapy training organisation. Throughout the year we provide CPD workshops and lectures to augment the clinical and theoretical learning offered by training organisations. This also offers the opportunity to focus on topics pertinent to the clinical work provided by new and established practitioners.