>

An introduction to working with couples (two days)
An introduction to working with couples (two days)
6th - 13th July 2020, 9.30am - 4pm
7A High Street, Cheadle, Stockport, Greater Manchester, SK8 1AX
6th and 13th July 2020; CPD hours: 11.
Are you a therapist or counsellor that wants to work with couples but doesn't know where to start? Have you felt powerless as the couple you are working with argues in front of you, and you are unsure of what to do?
Working with couples is different, challenging, and rewarding. As a therapist, it's likely that you have learned a model aimed at working with individuals. When it comes to couples (having two people in the room), your model may not help you very much.
If you want to be an effective, potent couples therapist, you will need specific training on how to work with couples. Why not sign up to have that training with one of the most highly trained couples therapists in the North West, Ian Tomlinson?
What you will learn;
the differences between working with couples and individuals
how to get started with your couple
how to avoid being judge and juror
how to work with hopelessness in the relationship
how to facilitate connection between the couple
The aim of this two-day course is to give you an insight into the world of working with couples and give you practical techniques that you can apply in the therapy room
What theories will the course be based on?
Ian will take theory from imago relationship therapy, transactional analysis, and acceptance and commitment therapy to help you understand what makes a couple tick, and how to help them into a better place.
It's important to understand that this course will not be in-depth theory, but more focused on getting you started as a couples therapist.
For more information, please visit - https://affinitycentre.co.uk/course/couples-therapy-training/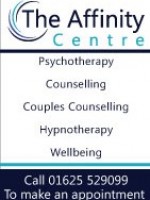 Ian Tomlinson PTSTA(P), the director of The Affinity Centre is a UKCP registered certified transactional analyst psychotherapist and has two decades of teaching experience.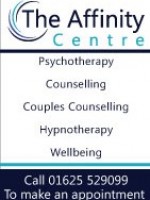 Hosted by

The Affinity Centre