>

An introduction to the psychology of emotions (online...
An introduction to the psychology of emotions (online workshop)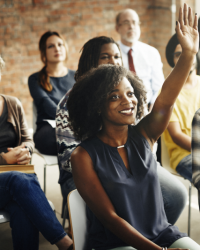 11th September 2021, 10am - 4.30pm
Qualified practitioners: £75 Counselling/Psychotherapy trainees: £65 WPF Therapy trainees/staff: £55
This workshop will be delivered via Zoom online.
Why do this course? 
Counsellors and Psychotherapists 'work' with emotions all the time, that of their clients, and their own. To better understand emotional suffering, it is first essential to look at the normal role and purpose of human emotions.  
What are 'basic' versus 'complex' emotions?  
Are emotions natural or cultural kinds?  
Can the 'history of emotion' approach guide us?  
Is there a risk in our work that we neglect positive emotions?       
This workshop aims to help practitioners with the following: 
To become familiar with definitions of emotion, from the evolutionary view of Darwin to that of basic emotions by Ekman.
To learn more about socio-emotional development.  
To learn more about the concept of emotional intelligence/intelligent use of emotions.
To learn more about three emotions in particular- anger, guilt and joy.   
Outline  
Martin will use a combination of formal presentation, and guided discussion, ending the day with whole group dialogue.    
Workshop leader
Martin Weegmann is a Clinical Psychologist, Group Analyst and Narrative Therapist, with many years NHS experience. He has specialised in substance misuse, personality disorder and complex needs, including psychosis. He has delivered teaching and training to a wide range of organisations throughout the UK, including the WPF.
His latest books are Permission to Narrate: Explorations in Group Analysis, Psychoanalysis, Culture (Karnac, 2016) and Psychodynamics of Writing, Ed. (Routledge, 2018) and is busy on a new book, Novel Connections: Between Literature & Psychotherapy.
Target audience
This workshop is suitable for qualified and training psychotherapists and counsellors. The theoretical focus of the workshop will draw upon cultural, narrative and psychodynamic approaches.    
Applications must be received by Thursday 2nd September 2021.
Before booking please read our terms and conditions for CPD events.
If you experience any problems during the application process then please email events@wpf.org.uk.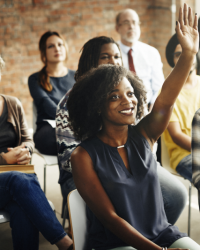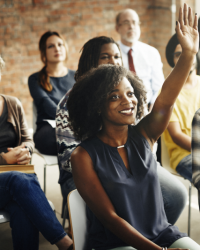 Hosted by WPF Therapy
WPF Therapy is a well established and respected therapy training organisation. Throughout the year we provide CPD workshops and lectures to augment the clinical and theoretical learning offered by training organisations. This also offers the opportunity to focus on topics pertinent to the clinical work provided by new and established practitioners.