>

Alchemy today with Christine Driver - online workshop
Alchemy today with Christine Driver - online workshop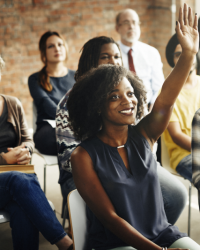 9th October 2021, 9.30am - 1pm
Qualified Practitioners: £55Counselling/Psychotherapy Trainees: £45 WPF Therapy Trainees/Staff: £40
This workshop will be delivered via Zoom online.
What is alchemy?
Historically, alchemy was a deeply spiritual and philosophical process in which the aim was to find the essence of being, the quintessence, and not just to turn base metal into gold. Are these ideas still relevant today?
The principles of alchemy and the alchemical process are, in fact, still pertinent today in terms of the ongoing search to find meaning and understanding about life and about ourselves. These ideas can help us understand the dynamics of relationships, as well as the impact and challenges society faces today.   
Workshop aims
By the end of this workshop you will have: 
1. Input about the philosophy and ideas behind the art of alchemy. Exploration of alchemy and its links to personal and inter-personal issues.
2. An understanding of how alchemy helps us understand the dynamics of relationships and social interaction and society today.   
During this workshop, we will examine alchemical processes and explore how we can use the language of alchemy to develop a deeper understanding of ourselves and relationships. We will also consider alchemy as a metaphor that can help us consider the social, digital and relational challenges of the twenty-first century and how they impact us.
There will be direct trainer input, PowerPoint presentations and exploratory exercises.
Dr. Christine Driver is a Jungian Analyst and Psychoanalytic Psychotherapist and a member of the Society of Analytical Psychology (SAP) and Fellow of the Foundation for Counselling and Psychotherapy (FPC). She was Director of Training at WPF Therapy, teaches, supervises and works in private practice.  
She has recently published The Self and the Quintessence: A Jungian Perspective (2020, Routledge) and co-written and co-edited Being and Relating in Psychotherapy (2013, Palgrave), Supervision and the Analytic Attitude (2005, Whurr) and Supervising Psychotherapy (2002, Sage).  
Target audience:
People involved in the counselling/psychotherapy and helping professions.
Before booking, please read our terms and conditions for CPD events:
https://wpf.org.uk/cpd-events-terms-and-conditions-2020-2021/
If you experience any problems during the application process, please contact events@wpf.org.uk.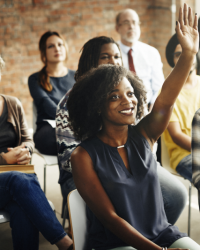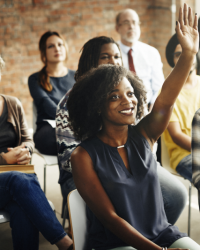 Hosted by WPF Therapy
WPF Therapy is a well established and respected therapy training organisation. Throughout the year we provide CPD workshops and lectures to augment the clinical and theoretical learning offered by training organisations. This also offers the opportunity to focus on topics pertinent to the clinical work provided by new and established practitioners.