>

Advanced therapy group with Graham Colbourne
Advanced therapy group with Graham Colbourne
£1280 per year, including a non-refundable deposit of £200
Edinburgh gestalt Institute, 51 Lothian Road, Edinburgh, Midlothian, EH1 2DJ
This exciting, new, ongoing advanced gestalt therapy group (up to 12 people) will meet four times a year for three days, and will benefit people with substantial experience of personal therapy in any modality. It will be of interest to people who wish to deepen their exploration, by working in areas which may have been elusive or difficult, drawing on group energy, support and challenge. The group will bring a level of sophistication, which will support exploration of early experiences which are significant in current life, where the possibility of growth can be maximised.
Graham has particular interest and skill in working with embodied relational process, attending to emergent process at individual, interpersonal and group levels, and supporting creative experimentation; this may include using imagination, play, breath, movement, music, voice and other media. This will be a place for the exploration of the gamut of human experience; love, fear, destructiveness, loss, holding, nourishment, joy and the possibility of authentic and compassionate relationship.
Applications are welcome from people who have already spent time travelling this path of growth and integration, for example those who have undertaken a training in counselling or psychotherapy and/or are familiar with receiving support and taking risks towards wholeness.
Location: Edinburgh Gestalt Institute
Dates: 18th - 20th November 2016, 3rd - 5th February 2017, 14th - 16th April 2017, 2nd - 4th June 2017
Time: 9.30am - 5pm
Cost: £1280 per year, including a non-refundable deposit of £200.
http://egi.uk.com/events/advanced-therapy-group-with-graham-colbourne for booking.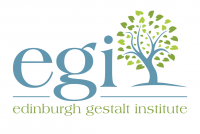 Graham Colbourne has been in full time gestalt practice since 1996 doing therapy with individuals, couples and groups. He is a supervisor and trainer of counsellors, psychotherapists and supervisors and has also worked in the field of management development. He served on the GPTI ethics committee and the training standards committee for some years.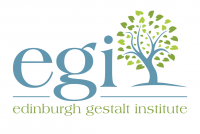 Hosted by

Edinburgh Gestalt Institute