>

ABC awards level 4 diploma in therapeutic counselling
ABC awards level 4 diploma in therapeutic counselling
3rd October 2019 - 6th June 2020
£2975 p/yr, payable in instalments with flexible options
Bedonwell Training Centre, 65-69 Tontine Street, (Entrance on Mill Bay, behind Tontine St), Folkestone, Kent, CT20 1JR
ABC awards accredits this diploma in therapeutic counselling course. ABC awards is a government-approved counselling training awarding body. The ABC awards diploma in therapeutic counselling is a two-year, part-time course.
This course combines tutor tuition, peer group learning, experiential group personal development, counselling skills enhancement, and counselling theory development, along with a trainee-counselling placement throughout year two.
The two-year objective is for students to study a core integrative model of therapeutic counselling suitable for applying within the context of a client-centred agency setting, and that actively reflects and accounts for the diverse and multi-layered nature of society. Trainees will work with an awareness of how the taught core integrative theoretical models will form a contextual platform for the integration of other aspects of counselling theory to be understood, developed, and worked with in relation to applied counselling practice. Equally important is the development of your own relational awareness.
1. How do you relate to others
2. What do you need to develop within your self that will enable you to develop the capacity to therapeutically engage with clients?
3. What blocks do you hold that serve to dilute your ability to hold and contain a client's emotional pain?
The exposure to what it means for you to discover, delve and work through your own emotional disturbances is the key to developing the capacity to conduct a therapeutic relationship that has the prospect of 'change' and 'growth' for our future clients. These deeper more personal aspects of counselling theory that persuade us of the need to look within our own psyche are fundamental to the way that theory is taught throughout the course.
Course induction day
To find out more about the course, we will invite you to attend a course information day. This will provide you with an opportunity to get a feel for our training centre and to gain an understanding about the course and what will be expected of you.
Please contact us to be advised about the next course induction date.
Course dates
The course starts on Thursday October 3rd 6.00-9.30pm and continues on Thursdays in term time plus approximately two Sunday attendances per month, 9.30am-5.15pm. For the full programme outline and dates, please contact info@bedonwellcounselling.co.uk
Entry requirements
Candidates must have completed (or be in the process of completing) a relevant level 3 counselling qualification of at least 145 hours training in counselling skills and theory.
For applicants that have trained with the CPCAB awarding body, this will mean completion of the level 2 certificate in counselling skills (90 hours) and the level 3 certificate in counselling studies (90 hours).
Applicants that have trained at level 2 and level 3 with the National Counselling Society would need to meet further training hours before going on to the diploma, however, we can discuss training to bridge the gap.
Acceptance will depend on a personal interview, suitable references, evidence of your previous counselling training, and your portfolio of the work undertaken. For applicants that have completed their level 2 and level 3 training elsewhere, we will want to observe your application of counselling skills in a role-play setting.
Please note that all applicants will need to show evidence of a current enhanced DBS that is no more than two years old. If you do not have a current DBS, we can apply on your behalf for an enhanced DBS check to be completed prior to our formal acceptance of your application for a place on the course. There is a fee payable for this.
Minimum entry age is 25 years.
We also welcome the participation of professionals in related fields of work that want to gain an understanding of what is involved in counselling training prior to undertaking our level 3 course.
Key aims of this course
This course combines classroom tuition with applied practice. Students will study and be assessed in the following areas;
professional and organisational issues in counselling
counselling in a diverse society
counselling theory
advanced counselling skills
self-awareness for counsellors
counselling research methodologies
counselling placement
Year one
In the first year of the training programme, students will be assessed on their study of professional frameworks, counselling research projects, theoretical development and advanced applications of counselling skills.
During the first year of the course, students will gain a voluntary work experience where counselling skills can be applied and practiced. We will provide a list of possible placements where a minimum of 20 sessions of support for another person can provided. This work during the first year is a valuable learning experience that most often creates a greater degree of personal confidence that can be carried forward into the second year counselling placement.
Year two
To ensure continuation to the second year, you will need to have completed successfully the first year's written assignments, maintained an excellent attendance record, and secured a voluntary work placement where you will practice as a trainee counsellor in a counselling placement agency throughout the second year of the programme. You will complete a minimum of 100 hours supervised counselling practice during your time in a placement.
Additionally, you will be assessed on your development of a core theoretical model of practice, learning from your placement practice and upon your personal development.
The core training theoretical model
The training model for this course is integrative, with an objective of developing an in-depth understanding of the key aspects of relational therapies.
During the second year, students will develop, deepen and apply their core model of practice that will reflect the core-training model, but with the additional essential quality of being created from each student's individual perspective.
The intended outcome is for each student to develop a counselling model of applied theoretical principles that is flexible and creative, with theoretical rigour, and constructed within a solid framework of good ethical professional practice.
Course fees (two years)
£2,975 per year, payable in instalments with various flexible options (see examples below).
We aim to be as flexible as possible, so please contact us to discuss an individual payment plan.
Costs included in course fees;
tuition and assessment
individual tutorial support
group tutorials - additional tutorial and assessment support (if needed) after the two-year course programme finishes
library membership - our library provides a range of reading material relevant to all aspects of counselling training. Short term loan access to all of the books included on the reading list (other books can be requested)
access to wi-fi and printing facilities for research and presentations from your own tablets, mobiles, and laptops, etc
access to a personal study room (at non-course times) for personal reading, study time/small-group presentation preparations, etc
access to personal online student folder for safe storage of all assignments and presentations, etc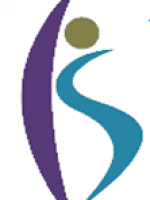 The Bedonwell Training Centre is the premier ABC Awards showcase centre for counselling and is the leading specialist in providing accredited counselling and professional development courses in the South East.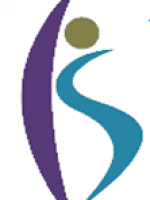 Hosted by

The Counselling Centre Folkestone