>

5th EFT (emotionally focused therapy) summer school,...
5th EFT (emotionally focused therapy) summer school, EFT-newcomers cohort
25th - 27th June 2020, 10am - 2pm
From shattered attachment to recovery and growth
Past participants feedback;
"Superb presenters... an excellent choice of topics, valuable insights, stimulating, diverse, engaging, inspiring, challenging, and so moving..."
"... Highlight of the year event no doubt..."
EFT-newcomers cohort (no prior training in EFT) - 26th-27th June
Learn emotionally focused therapy, a road map to emotional healing, 'secure base and safe haven', and get a comprehensive step-by-step manual of therapeutic interventions with Gulya Diyarova, MSc, Reg UKCP, Acc. COSRT, ICEEFT Cert EFT therapist and supervisor.
Presentation: "EFT in Action. Road Map to Emotional Healing: An outline of the Theory and Practice of Emotionally Focused Therapy for Couples".
Who is this for?
If you are a qualified psychotherapist, psychologist or counsellor offering individual therapy and thinking of working with couples, this two-day workshop will be of particular interest to you. Also open to all practising clinicians working with couples and individuals wishing to learn this wonderful model.
Participants of EFT-newcomers cohort can proceed to EFT-trained cohort at preferential rates, to deepen and broaden their knowledge and experience of emotionally focused therapy approach (register for all days, or two-day block one or two).
EFT-trained cohort - 1st-4th July
With Dr Sue Johnson, founder of EFT (live webinar with Q&As from participants) on the future of psychotherapy. Attachment science in action.
See the experts on EFT and intimate partner violence (Liven Migerode and Jef Slootmaeckers, Belgium), EFT and addictions (Michael Barnett, USA), for the first time in London!
A complimentary copy of the very 1st edition of S. Johnson innovative book "attachment theory in practice. EFT with individuals, couples, and families" for every participant!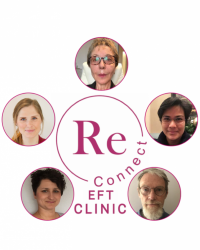 WWW.EFTINTERNATIONALSCHOOLLONDON.COM EFT Clinic is a clinical affiliate of EFT International School set up to promote Emotionally Focused Therapy. We offer EFT trainings, events and work with leading EFT academics and experts. Our 5th EFT International SUMMER SCHOOL 2020 is eagerly awaited by EFT beginners and EFT clinicians around the world!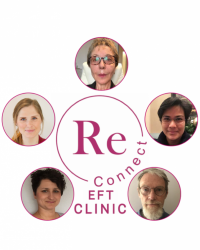 Hosted by

Re-Connect...EFT Clinic (Emotionally Focused Therapy)