Home

>

Sexual Exploitation Workshop
Sexual Exploitation Workshop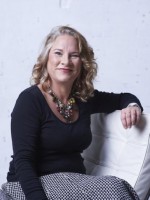 Location:
Connexions
20 St Benedicts Court
Princes Street
Huntingdon
Cambridgeshire
PE29 3PN
Email organiser
Sexual exploitation of young people in our area is on the increase.  Dialdruglink bring together a fascinating day to share experience of their work with other professionals and teach us how to spot indicators that a young person might be involved in this activity.
Training Day includes
Introduction to the work of Dialdruglink and the definition of Sexual Exploitation including some material written by young women
An overview of the law including guidance to safeguard and/or convict.
The grooming process.

An introduction to working with parents of exploited children
Risk assessment, how to and what signs to look out for
An overview of multi agency working.
Children who go missing
Materials include, Young Women's Own stories, Case Studies and Short Film.
www.dialdruglink.com
Cost:  £45 per person Tea and coffee provided.  See attached booking form