Home

>

Marie-Louise Rolfe Msc, Bsc (Hons) Dip C, MBACP BPS
Marie-Louise Rolfe Msc, Bsc (Hons) Dip C, MBACP BPS
St Austell
Cornwall
PL25
London
EC3N
01726 73235 / 07957 22 40 84
About me


I am a Registered and Accredited Gestalt Counsellor, Psychotherapist and Supervisor, whose aim is to provide a safe and confidential environment, to promote professionalism, awareness and healthy contact and to help people to reach their true personal potential within their own environment.
My clinic and training room is held in St Austell Bay Business park in a quiet, comfortable and peaceful space. This is where I hold my sessions for one to one therapy and meditation along with a separate room for personal development workshops for the general public as well as Trainee Counsellors and Psychotherapists as well as Qualified Therapists.

My holistic approach to the therapeutic relationship is one of compassion, openness and simplicity. I specialise in working with people who experience difficulties with anxiety, generalised anxiety disorder, stress and depression, (including post natal depression affecting both partners). I also work with people who have challenges with their health and fertility issues, complex trauma, relationship issues, low self-confidence and low self self image, bereavement, anger management, anxiety, abuse, stress management.  Whether the cause be by major and traumatic life changes, such as divorce, loss of job or career, major life change or loss of any kind, including close relationship (couples, family, children) or by issues that we come across in our daily lives such as not coping with life in the way we would like to; I can help you to address your issues in order for you to break out of the old patterns of destructive behaviour and move forward. Often, issues rallying to families can be worked through by identifying the key causes and behavioural patterns going on within the family unit, which when addressed often diffuses unusual or out of character behavioural patterns, especially with teens and adolescents. The mental health of the young is a major cause for concern right now and with the appropriate adjustments within the family unit, real change may occur.

The first session is about identifying what is needed and how we can best work together.  I usually recommend 6 sessions sessions with a review at the end of the 6th session but sometimes more or less is needed.

I use creative ways to aid the individual to express themselves where appropriate. This enables my clients to walk out with a whole set of new tools to use in their everyday lives.  I believe the intuitive, empathic relationship between therapist and client is the most healing part of working together and so it is important for the client to trust their instinct when choosing a therapist.

I use gentle challenge and support to promote release of old patterns and creation of new ones, depending on the clients needs. I find the mind body connection paramount to healing and embrace the spiritual aspect of an individual, should this be integral.
Training, qualifications & experience
I hold a masters in Psychotherapy, an honours degree in Psychology, a Diploma in Gestalt Counselling, a Certificate in Humanistic Counselling, Certificate in Supervision, an NLP Business Practitioners Certificate, a Diploma in Reflexology, Practitioners Certificate in Shiatsu, Diploma in Energy Alignment Methods, Certificate in PSYCH-K, Certificate in Emotional Intelligence and Work Style behaviour as well as certificates in CBT and Integrative therapy.

For the past 20 years I have spent and continue to train from 20 - 30 hours per year with continued professional development to maintain and broaden my skills. These areas of study include Visualisation, Gestalt Psychotherapy, Anxiety Management, PSYCH-K, Peter Levine Somatic Energy work, Sound Therapy, Meditation, NLP, CBT, Sand Play, Art Therapy, Psychodynamic short and long term therapy clinics, Tai Chi, Mirror Work and enhanced Gestalt Chair work.
I have developed an equine assisted learning model with a colleague on Chaos Farm, Veryan and use this in some of my Equine Psychotherapy workshops and sessions there. Horses as well as dogs are two of the only animals who obviously mirror the behaviour of humans. Through working with horses, I hold the space while the horses reflect back the behaviours of the client which, in turn enables the individual to recognise their behaviour patterns. 

My experience ranges from anxiety related issues (generalised anxiety), family related issues, depression, the needs for refocusing and help for life direction, career transitions, to working with mental illness such as acute/chronic manic depression, bi-polar, schizophrenia and so on. I have worked extensively and creatively with people who have become ill physically as a manifestation of a mental breakdown. I have specialised in working with people who suffer from stress due to their working environment. There is much disengagement and stress with many people right now at work and this is an area that I have helped with continuously over the past 15 years in London and in Cornwall, both areas showing different types of stresses but fundamentally showing the same outcome. This can sometimes reveal itself in feeling sad or irritated through to a sudden skin eruption or a more bodily feeling of being ill in some way. In these cases I have often found that there is no medical diagnosis but to work with the physical pain and watch it gradually go away.

My main models of training being in Psychology and Gestalt Therapy, I work with individuals or couples and families on a long or short term basis here and now approach, modelled on each individuals specific needs. I am also a qualified NLP Business practitioner and Life Transition Coach which I integrate into sessions or use in isolation, depending on what is required. I am also experienced in Occupational Therapy and Body Mind Therapy, inspired by Dr Peter Levine. as well as in Shiatsu and Reflexology which I find useful to draw upon during sessions.
As well as working with adults, I also work with teens and their families, specifically during testing times of disconnect, which can occur suddenly; enabling them to connect with who they are and to build confidence and firm foundations, in order for them to be able to move forward with their lives.

I use all of the influences mentioned above to help my clients to acquire techniques to apply in everyday life that help them to support themselves.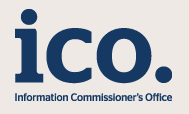 Member organisations
Accredited register membership
Other areas of counselling I deal with
Many people who come to me have physical issues such as ME, Migraine and Tinnitus and I often find that these ease with time with the self awareness that comes with changing our thought patterns, listening to what the body is communicating to us and therefore releasing blockages which have built up in the body. Old, stuck beliefs contribute to the stressors which trigger physical manifestations in the body.  There is much scientific research now which reflects this somatic work.

The way we think creates our experiences and by making changes to our thinking patterns, we can change our experiences." Our unchecked emotions are often responsible for dis-ease that we create in our bodies: Emotions such as Criticism, Anger, Guilt and Resentment.  I can help you manage these emotions and create wonderful positive change in your life.

I am also an experienced mentor and Life Transition coach who uses an integration of PSYCH-K, Meditation, Relaxation techniques, Sound Healing, Psychotherapy, Psychometrics and Emotional Intelligence assessments in order to aid the individual to move forward with their lives at work or at home.

A popular coaching session which involves a psychometric assessment, report and 1 hour phone consultation has helped many people comes to terms with their work whether it be a career transition, or developing themselves in their current role.

What makes this coaching unique is the holistic approach towards the combination of emotional and cognitive challenges which are unique to the individual.

Support and guidance is given and the aim is to promote awareness, resilience and productivity.

Emphasis is placed on finding out what exactly the client is trying to achieve and helping the client to engage in that process.

Workshops in Meditation, Art Therapy and Visualization are now available.  Please email me on mlourolfe@gmail.com for more details. Current workshop details are available on the events page of the Counselling Directory.
Upcoming events
Fees
My sessions for Counselling, Psychotherapy and Supervision are 1 hour long and are £50 per session for individual therapy and £60 per sesssion for couples therapy and family therapy. I offer concessions to students and can be referred through Pru Health, Axa, Health Assured and Cigna amongst other private health agencies. The first session indicates how many sessions will be required as well as being an opportunity to identify what you would like to achieve from our sessions together and then we propose a framework to make that happen.

My sessions for Career Transition or Generalised Life Coaching are 1 hr - 1 1/2hours long and can be carried out by telephone or face to face. The same fees apply.
Further information
Most of my referrals come from GPs, Clinics, Devon and Cornwall Police, the NHS and from people referring themselves. Feel free to view my websites for more information on counselling in Cornwall: www.marielouisewhitehead.co.uk www.reachyrpotential.com
I am a member of the BACP and ICO and commit to their ethical standards.

I run personal development and trauma workshops monthly on a Saturday and Monday and am available to run workshops or 1:1 sessions for companies who find themselves in times of crisis.  Sessions on a Saturday in St Austell Bay are from 10am - 3pm and cost £70 per person.  Sessions on a Monday are from 11am - 3pm and cost £40 per person.  Please do ask for further details. The trauma based workshop this year begins at the end of September. There are currently 2 spaces left. Please email me for more details mlourolfe@gmail.com
A recent crowdfunding raised £12,000 for a yurt which has been donated to Chaos Group Cornwall.  The yurt is now available for hire for community events.  Café Chaos is also available for hire during the events for community events free of charge. For more information please see their website: www.chaosgroupcornwall.co.uk

For more information or to make an enquiry, please contact me by email or by phone:

01726 73235 / 07957 22 40 84.
Type of session
| | |
| --- | --- |
| Online counselling: | Yes |
| Telephone counselling: | Yes |
| Face to face counselling: | Yes |
Practical details
| | |
| --- | --- |
| Sign language: | Unspecified |
| Other languages: | None |
Availability
Monday - Friday 9am - 9pm.
Types of client
Young people
Adults
Older adults
Couples
Families
Groups
Organisations
Employee Assistance Programme