Your questions answered about mental health conditions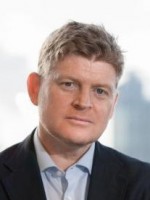 Most mental health problems are treatable through a combination of practicing self-help, talking therapies and or medication. A mental health condition could be described as suffering problems with thinking, behaviour and or mood, especially over a period of time. Studies have shown that roughly one in six of us will suffer from anxiety or depression, at some point in our lives.
If you are suffering from a mental health condition and have not previously sought help you may be wondering about the following questions:
Are antidepressants dangerous or effective?
Some doctors believe in the serotonin deficiency theory for the treatment of depression. Therefore, taking medication corrects this imbalance and allows for better functioning. However, other doctors dispute the serotonin deficiency theory arguing instead that the relief of depression comes about from increased levels of neurogenesis. Neurogenesis is the process of the brain continuing to create new neurons from neural stem cells. Selective serotonin reuptake inhibitors (SSRIs), it is argued, boost levels of neurogenesis and it is this increase in the rate of neurogenesis that brings about the change in depression, not an increase in serotonin. SSRIs also have serious side effects and some control studies show that they only work in 50% of cases for the relief of depression.
If you are concerned about your mental health and are wondering whether you should take antidepressants it would be advisable to discuss your situation with a medically qualified doctor such as your GP or a psychiatrist. They can undertake some diagnostics, including taking blood tests and can discuss with you appropriate options for medication.  
Are mental health problems genetic?
Levels of physical health are largely determined by our genes and that is why screening for major illnesses is so important in primary care as well as awareness of family health history. However, what about the impact on our mental health from mental illness suffered by our parents or grandparents?  Some studies suggest that conditions such as bipolar disorder, ADHD, autism, clinical depression and schizophrenia may share genetic risk factors and that you are more likely to experience these if your parents or grandparents suffered in this way.
It would be overly simplistic to suggest that mental health conditions or behavioural problems occur solely as a result of genetic factors. Genetic indicators are a significant contributory factor in determining one's mental health well-being but they are just one part of the story. Environmental factors are also involved in the explanation as suggested by other studies. Levels of poverty, poor lifestyle choices and diet, suffering abuse, trauma and bereavement will all increase the risks associated with developing a mental health condition throughout the course of one's life.
Can you eat yourself well?
The effectiveness of so-called superfoods such as oily fish rich in Omega-3 fatty acids (such as salmon, trout, tuna and mackerel), blueberries and green tea have been shown by studies to boost neurogenesis. Of course, boosting neurogenesis is most effectively achieved by adopting a holistic approach encompassing mind, body and heart. This means that diet is not sufficient on its own but needs to be part of a healthy well-being lifestyle that involves high impact exercise, yoga and mindfulness/meditation as well as having someone to talk to in a private and confidential setting.  
What kind of talking therapy will help?
Cognitive behavioural therapy (CBT) has often been cited as an effective therapy for the treatment of mental health conditions although others have disputed the methodology behind the so-called 'evidence base' for such claims.
There is other evidence to suggest that the relationship you develop with your therapist is a far better predictor of positive outcome measures than the theoretical approach adopted for the therapy.
Seeing a therapist can be a transformative experience but not if you don't really trust them or feel like they are not really listening to you.  It's vitally important to be honest with yourself and with your therapist if you don't feel comfortable at the start of the process. A good therapist will not take it personally if you chose to continue your search for the right one elsewhere. Of course, for the process of therapy to be real, there will come a time when you experience discomfort no matter who you are seeing. This is all part of the healing process but better to be undertaking this process with someone with whom you have trust and rapport and a feeling of safety.
Tags: Anxiety, depression, mental health.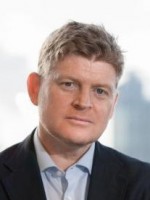 About Noel Bell
Noel Bell is a UKCP accredited psychotherapist in London who has spent over 20 years exploring and studying personal growth, recovery from addictions and inner transformation. Noel is an integrative therapist and draws upon the most effective tools and techniques from the psychodynamic, CBT, humanist, existential and transpersonal schools.