Will therapy help my eating disorder?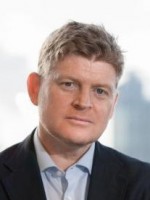 The recent tragic death of a British student [1] thought to have taken "highly toxic" diet pills has focused attention once again on the pressures, principally amongst young women, of the role of food in our society and the need to have the 'right' body size.
The most common eating disorders are anorexia nervosa, bulimia and binge eating. [2] Anorexia nervosa is defined as attempts to maintain weight as low as possible, which commonly involves starving yourself or undertaking excessive physical exercise in order to have a certain look. Bulimia is seeking to control your weight by binge eating and then deliberately making yourself sick or using laxatives. Binge eating is when you feel compelled to overeat.
Eating disorders are commonly misunderstood and people suffering from the negative consequences of food related conditions can endure great emotional distress, guilt and isolation. Life can become very difficult and personal relationships can break down in the ongoing emotional struggle with food.
It is important to see your GP if you believe you have an eating disorder in order that steps may be taken to determine if your behaviour is due to any organic causes.
The task in therapy would be to encourage distance and detached reflection as more often than not, you may be so involved in the problem that your attention is overly focused on the symptoms. It is important to work with a good therapist who will encourage and facilitate an in-depth dialogue to help avoid any risk of shifting from one addiction to another.

Therapy can be most effective when orientated towards creative imagination and reflective capacity particularly when your life is chaotic and crisis ridden. Finding coherence in your life story can come about from slowing down, meditating and engaging with your creativity. This can be achieved by seeking nourishing images from your dreams, active imagination and drawings.

Cognitive Behavioural Therapy (CBT) [3] can be useful in helping to regulate behaviour towards food but the underlying psychological dynamics need to be addressed if you are to transform your way of being. The risk is that you return to your old defence mechanisms when you encounter emotional disturbances in any area of your life. Underlying psychological dynamics can include your relationship to your mother (after all, the primary role of mothering is to provide nutrition), your role in your family, any early developmental ruptures and any undealt with trauma. Of course, it is important to realise that your defences are there for a reason and to proceed at your own pace in order to feel safe.
The aim of therapy is to enter dialogue but people suffering from anorexia may feel self-sufficient and in control, and, therefore, might not want help. Whereas those suffering from bulimia, or binge eating, might feel a loss of control in their life and may be more open to help in spite of feeling shame about their behaviour. The key is to try and be as open minded as possible and to take a risk by engaging with a trained professional. A good therapist will help you to identify your psychological dynamics and help you to better coexist with the difficult feelings as part of a healthy self-care regime. At the same time, a therapist can help you to contact your heart space and to find compassion for yourself. If the therapy proves to be effective you will gain a glimpse of the beauty of your own authentic being and remember who you really are.
[1] http://www.bbc.co.uk/news/uk-england-shropshire-32391903
[2] Hudson, JI; Hiripi, E; Pope, HG Jr; Kessler, RC (2007). "The Prevalence and Correlates of Eating Disorders in the National Comorbidity Survey Replication". Biological Psychiatry 61 (3): 348–58.
[3] http://www.nice.org.uk/guidance/cg9/chapter/guidance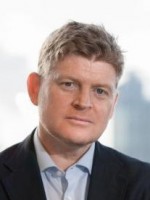 About Noel Bell
Noel Bell is a psychotherapist in private practice based in London. Noel attended ward rounds of the National Eating Disorders Service at South West London & St. George's Mental Health NHS Trust as part of a clinical placement.