Why do we face Christmas with anticipation and dread?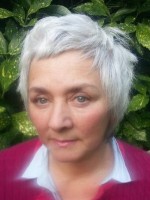 Christmas is coming - a time for caring, sharing, giving and receiving, parties, presents and celebration. But Christmas is also a time when many people experience low moods and depression, a time when suicide is more common. So why do many of us face Christmas with a mixture of anticipation and dread?
For people who have experienced relationship breakdown or the death of someone close to them, the emphasis on family and togetherness can sharpen feelings of loneliness or grief. For those living alone or separated from loved ones by circumstances, the contrived good cheer of the party season can magnify feelings of sadness and anxiety.
Alternatively, it may be the thought of being cooped up with relatives, the underlying family feuds and a year's worth of petty grudges hanging in the air. On top of that, the relentless run-up of shopping, spending and cooking is stressful and for many of us money is tight.
In general, there is a strong sense of raised expectations at this time of year and what can feel like a pressure to get everything just right from presents to relationships. In short, a pressure to have a perfect Christmas and to 'be happy'.
And to feel unhappy in the midst of all the tinsel and fairy lights, is to face unhappiness head on. It can lead us to withdraw, to feel disconnected from everything going on around us and to ask self-defeating questions - Why can't I enjoy this like other people? Why can't I get anything right? Why can't I make myself cheer up?
If this sounds familiar, there are a number of things you can try over the holiday period. These are just suggestions some of which will be useful to some people some of the time.
Make Plans
If you anticipate days alone with the TV, make at least one arrangement to meet someone over xmas.  Don't drop your usual day- to- day activities just because it's Xmas - keep a sense of routine but plan in some extra things you like, a massage, a gallery visit, a long hot bath.
Get out of the house regularly even if it's just a walk to the park, around the block or to the shops. Fresh air and exercise can help relieve tension and improve mood.
Volunteering isn't for everyone but it is one way of getting a sense of achievement as well as human contact over the Xmas period. Crisis at Christmas always welcome volunteers (www.crisis.org.uk).
Resist the Pressure
Set your own boundaries. Decide what you can afford to spend and don't feel pressured to exceed this. Avoid ideas about the 'perfect Xmas' and decide what is realistic and 'good enough' for you instead.
Christmas and new year are often a time for reflection but resist the temptation to become immersed in 'what if' and 'if only' thinking. Try to stay in the present and focus on what you have rather than ruminating on lost opportunities, what might have been or comparisons with others who seem to have everything going for them (but rarely do).  
Don't be pressured into drinking more than you intend to – it may give you a temporary lift but alcohol is a depressant not a stimulant.
Coping with Family
Noone can push your emotional buttons like family and if you know there are potential flash points, think about how you're going to handle this before it arises. What are the triggers likely to be? How do you usually react and how could you respond differently this time?

To minimise family overload, create opportunities for people to get some space – a spare bedroom where your mum can go and have a lie down, a post dinner walk to get kids out before a night in front of the TV.
Speak Up
Talk to friends about their plans for Xmas – you may find you are not the only person feeling alone. If you have a friend who is aware that you sometimes feel low or depressed, ask ahead of time whether it would be ok to call them for a chat if you need to – knowing that you can might be enough in itself.
If you're anxious about coping with a stressful family get- together, let people around you know that you would like help and what kind of help you want – whether that's giving you a 15 minute break from the kitchen to go and get changed, bringing a pudding to cut down on cooking or taking the dog out. If you don't tell them you need support they may not realise and if you don't tell them how they can be helpful they may not know that either.
Finally, seek help if you can't cope. Make sure you have details to hand should you find you need support – a friend, Samaritans (08457 909090) or your GP's out of hours number.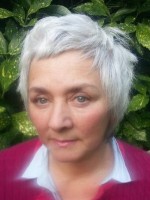 About Deborah Holder
Deborah Holder MBACP, integrative counsellor and psychotherapist.