Why avoidance does not help your anxiety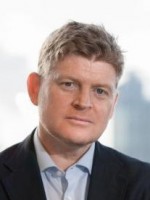 Normal feelings of anxiety, or what can be referred to as stress, nerves or fear, or merely being 'on edge', can help in a positive way to better function in the world. When we need to be on guard and to take precautions in the face of imminent danger, we can benefit from a form of early warning system from the sensations that are experienced in our bodies. This is when we experience physical symptoms that are informing us that things are not quite right in our immediate environment.
Physical symptoms of anxiety may take the form of a pulsating heart or a gut churning feeling in the stomach. This could be viewed as a normal functioning of the body if you happen to suddenly face extreme danger, such as being confronted by a wild animal or a person threatening physical violence. However, feelings of anxiety become a problem when they start to overwhelm and when negative consequences start to occur in other parts of life. Anxiety can become debilitating and life changing when fear predominates in our life. 
Safety behaviours occur when you can't avoid the situation, producing the worry but are very fearful. So, you might take steps to try to ensure that things don't go wrong. This could entail arriving at a social event early so that you can choose where to sit, especially in relation to where the exit is located. Perhaps you might feel safer sitting at the back or at the end of a row. Safety seeking behaviour might also involve carrying medication with you just in case you start to fear a panic attack when travelling on public transport. Safety behaviour could also involve wearing baggy clothing in case you start to sweat.
Safety seeking behaviour is essentially avoidance. Whilst in the short term these behaviours might offer some comfort in reducing fear, they might become maladaptive in the longer term by prolonging anxiety. The more and more you avoid a situation that produces fear the more you might experience anxiety.
Therapy can be a process of using your negative thoughts to identify your negative core beliefs. Core beliefs can be deeply held and can contain all your negative outlooks on the world and upon yourself that underpin your very existence and which make you feel anxious. Gradually in therapy you can begin to expose yourself to the threatening situations, when you feel it is safe to do so. With the guidance of a therapist you can gradually let go of the need to avoid situations that previously caused fear and alarm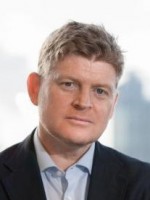 About Noel Bell
Noel Bell is a UKCP accredited clinical psychotherapist in London who has spent over 20 years exploring and studying personal growth, recovery from addictions and inner transformation. Noel is an integrative therapist and draws upon the most effective tools and techniques from the psychodynamic, CBT, humanist, existential and transpersonal schools.