What is your relationship dealbreaker?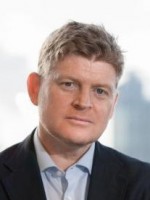 For centuries great scholars have invested huge effort seeking to understand why we choose one romantic or sexual partner over another. This quest has largely focused on the positive aspects of mate preference, which is termed a 'linear utility function', while placing less relevance on the negative or undesirable traits of a person.
The Personality and Social Psychology Bulletin has published the findings from six research studies which indicate that in practice people place more importance on another's negative features (what could be termed dealbreakers) than on their positive qualities (what could be termed dealmakers).
The top dealbreaker for both men and women was poor personal hygiene followed by laziness, neediness and lacking a sense of humour. One of the studies found that the top dealbreaker in long term relationships was anger issues or being abusive. The most mentioned dealbreakers for short term relationships were health issues and STIs, smelling bad and whether their potential mate was already married or in a relationship. Intriguingly, not enjoying sex featured as an important issue in short term relationships but didn't for long term relationships.
In your search for a partner ask yourself do you set unrealistic high standards, by entertaining the notion of a shopping list in the search. By doing this are you, in effect, discounting the potential of enjoying fulfilling relationships? Seeking an 'ideal' partner, or a so-called soulmate, might be a legacy of a previous bad relationship experience, or perhaps could deride from witnessing your parents' relationship disintegrate in front of you.  
We are constantly bombarded by images of so-called perfect marriages from social media and glossy magazines and it is little surprise, therefore, that we become choosier with longer and longer shopping lists about who we want. What we don't see in these perfect relationships are the real life components of the interactions between these people which might paint a different picture of their relationship.
There is nothing wrong in knowing what you want and in sticking to a strict set of criteria when selecting a potential partner. That, after all, is what good levels of self-esteem is all about. The problem comes when you don't differentiate between red lines (personal preferences, such as someone talking too much) and red flags (behaviour that should never be accepted, such as violence). Whether you work on a relationship or walk away, or start a new one, depends on your own clearly defined boundaries. The work in therapy can be about defining your own red lines and deciding what works specifically for you.
Healthy boundaries do not mean you need sky-high expectations of others, as you might be seeking a perfect partner to rescue you and to boost your low self-esteem. Approaching any new relationship with such need is never a good idea. Setting such a long shopping list for a partner might be because you have been hurt before, are frightened and possibly suffering from low self-confidence. Setting lists might also be a sign that you do not trust your own judgement or as pressure to find the ideal mate. It could be more fruitful for your longer term emotional health to spend more time developing your self-love, by practising positive self-affirmations, and learning to be happy on your own rather than seeking to fill a void with a new fling.
You don't want to shut the door on spontaneous self-discovery through relationships by being too rigid with your expectations. No one is perfect. All relationships require regular maintenance and effort after the initial rush of excitement. On the other hand knowing your dealbreakers early on might save you time and effort in the long run so that you don't waste time with unsuitable people. Knowing your dealbreakers might point you to the things which you know will irritant you the more you get acquainted with your new partner. The key is knowing what yours are.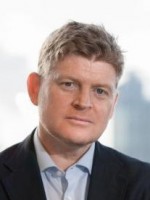 About Noel Bell
Noel Bell is a counsellor/psychotherapist based in London who has spent the past 20 years exploring and studying personal growth, recovery from addictions and inner transformation. Noel draws upon the most effective tools and techniques from the psychodynamic, cognitive behavioural (CBT), humanist, existential and transpersonal schools.