What is abuse?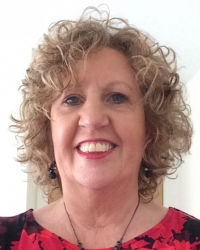 What is abuse? What constitutes abuse for you?
Abuse is taking advantage of a vulnerability – a vulnerable person be they young, old or limited ability to understand or protect themselves against unwanted and unwarranted attention.
Abuse comes in the form of physical abuse – punching, kicking, spitting, touching, pushing, hurting in some way the body of the person being abused.   Sexual abuse is similar but with sexual behaviours against the victim.
Emotional abuse means the victim feels  threatened in some way – threats of harm, threats against children or pets for example, creating a belief and fear in the person that their actions will cause harm to themselves or others. This is often present in all types of abuse, and is the most difficult to get over even if physical abuse stops, because of the thoughts, memories, beliefs and values – the self esteem – can be forever lost, or damaged. High expectations that you can never meet, demands are constant, never wanting you to think or feel without their say so, ridiculing you so you start to believe people won't or don't like you either; but they don't want you to leave, can't live without you or will suffer if you leave them.  It's exhausting, and demeaning. 
Neglect is abuse caused when either practical, physical or emotional needs are not met because the person responsible does not provide it. Perhaps not intentionally to abuse, but perhaps because they are unable to manage or cope themselves, but sometimes it can be because their own needs must be met before the others in their life, including the more vulnerable e.g. children, older people, people with mental health or physical limitations for example. Parents can also not understand the needs of their children, or adult children unable to care for their parents because of social barriers, limited resources and lack of awareness of their needs.  
Abuse at work includes bullying (by colleagues or managers) - abuse of trust and not upholding their duty of care as employers, or implementing unfair tasks or terms & conditions; taking advantage of someone who is vulnerable through lack of awareness or character strength to be able to defend against unjust action is unfair, unjust and usually doesn't achieve the aim of power and control that is the aim for whatever reason.
There are no benefits to being controlled and abused in whatever way – it simply causes loss.
Loss of self esteem, trust, options, opportunities, choices, learning, development.
It takes away what life is all about. It replaces the pain and confusion of choices and life's ups and downs – which eventually do go away at some point naturally, with changes in circumstances – with the pain and confusion of never doing right for being wrong, never pleasing the perpetrator (which is the power and control aspect) and worse, it never goes away unless the perpetrator is stopped somehow.
It isn't 'an easy way to live', its much harder because of the stress; you don't have a life, you live to please someone you will never please and who will never be happy they way they are or expect others around them to be.
If you are being abused then get help and stop it. It isn't right if you feel stressed, anxious, worried, upset, fearful or need help you don't get in some way.
SYMPTOMS often include stress and anxiety because you wait to see the mood, attitude or directions from the other person – and then have to change and adapt your behaviours to please them or keep yourself from harm.  Low self esteem – you feel unloved, undervalued, not important, ignored – because the person doesn't listen to you/hear you, see your needs or meet them, or puts you down and ridicules you, even threatens you – but you can never seem to make them happy.
You may not eat as much as usual, or at all; you may neglect your own health, well-being and general grooming care because you can't be bothered (depression), your abuser says you shouldn't attract attention at all, or because you don't have the facilities to do so e.g. they don't give you money or items such as a comb, access to water and food.
Abuse can be subtle or obvious, but if you are a victim your abuser will pick away at your confidence and self-esteem until they control you – mind, body and soul.  They need to feel more powerful with you because they lack power elsewhere in their lives, are unhappy, frustrated or controlled by someone else in some way. Unless you get help you just become a shell of yourself, of the person you could be. It will never get better. They abuser needs help and so do you, but you will have to ask and find help – and if it's offered, then take it because you will be unable to take action without help of some sort, at some point.