What exactly are men looking for - and why don't they go to counsellors (very often).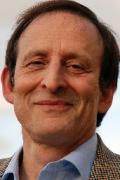 The strong silent John Wayne type, so long out of fashion, may be about to make a comeback – well sort of. It is all very well to get in touch with your feelings and your feminine side but the price many women are paying are depressions, anxieties and phobias - at twice the rate of men.

Men, more silent and less given to talking about their problems, will tend to find their own solutions. Not that men have much to be superior about. They are more likely to be addicted to alcohol or other drugs, while 75% of successful suicides are by men.

So in this as in so much else, men and women are different. Women talk about their problems - but this may encourage many women to worry more and so risk spiralling down into anxieties and depressions.

Counsellors, trained in their thousands to listen and provide support and a safe place to unburden and realise that you are not alone, are available at schools, universities, GP surgeries, companies and government departments. And not surprisingly, counselling has been the overwhelming preserve of women. A sampling of counsellors registered with the BACP for example reveals that 85 in every 100 were women. And to judge by my own unofficial sampling, so are the majority of their clients.

But talking and listening and understanding and unburdening past and present problems is not enough for most people – women as well as men – and might actually be making people feel worse. Instead solving practical problems, which is what men typically do best, could be the answer.

Solving problems that improve your life now helps both men and women
The fastest growing therapies have a future real problem solving focus - and of these, the newest and most exciting is the Human Givens. And perhaps that is why nearly half of all fully qualified and accredited Human Givens practitioners are men.

Getting needs met now by using what you have properly and effectively
Just as a plant has NEEDS in order to thrive, so do humans, and if these are not met in a balanced way, then there will be emotional distress. We know that adequate food, shelter and security are needs that all human have. But the Human Givens approach asks us to look at the other 'needs' that are essential to our well being.

Our essential Human NEEDS
• Feeling safe
• Having people who are important to you and to whom you are important
• Having wider connections beyond your family and close friends
• A sense of autonomy and control
• Comfortable with your status in society and with your peers
• A sense of competence and achievement
• Getting your attention needs met – both giving and receiving
• A place for privacy and reflection
• Being stretched by how you live or the work that you do.

And nature has endowed us with the RESOURCES to ensure we can get these needs met.

Our Innate Resources – to get needs met
• Complex long term memory, which enables us to add to our innate knowledge and learn
• The ability to build rapport, empathise and connect with others
• Imagination, which enables us to focus our attention away from our emotions and so solve problems that get our needs met
• A conscious, rational mind that can question, analyse and plan
• The ability to 'know' — that is, understand the world intuitively through metaphorical pattern matching
• An observing self — that part of us that can step back and be aware of itself as a unique centre of awareness
• A dreaming brain that preserves the integrity of our emotional inheritance by metaphorically defusing expectations every night that were not acted out the previous day.

Using the research of neuro-scientists we now know far more about how the brain works, Human Givens trained therapists can heal, repair and use the innate RESOURCES of clients to help them get their own NEEDS met.

This new scientific Human Givens approach to treating emotional disorders that is revolutionising the old 'talking therapy' approaches is gender neutral.

No longer do we need to relive and analyse old traumatic memories, no need to blame past hurts or rejections. Instead, the therapist will show the client how to relax deeply, thus allowing the client to let go of their anxieties and worries. In this relaxed state, the therapist will help the client to see more clearly the range of options open to them. The therapist will draw on the successes the client has achieved (and everybody has achieved something), helping them to remember and reharness the strengths they have. They help clients to use the very powerful tool of the imagination to see themselves successfully achieving the goals they have set for themselves.

And what then happens is that the stress, low self confidence, anger anxiety or depression will either fade away of its own accord or become much easier to handle and overcome.

The result is a therapy that is quick, effective and flexible enough to deal with an enormous range of presenting problems – for men as much as women and where the therapist is as likely to be a man as a woman.