Therapy can be a lifesaver for men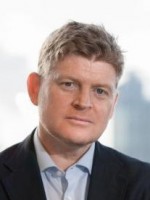 Therapy can be a lifesaver for men brought up to suffer in silence. In spite of their acute mental health needs men will often start a therapy session by saying "I am sure that you see people who have far bigger problems than me." The reasons for this reticence can be multifaceted and sometimes complex.
The mental health needs of men are acute. Take, for instance, the suicide rate. For men it is roughly three times higher than for women. The male suicide rate in the UK was 16.8 deaths per 100,000 of the population in 2014 (the latest year for which we have official statistics). In comparison, the female suicide rate was 5.2 deaths per 100,000 of the population [1]. Yet when men find themselves actually seeking therapy it is usually when things have reached crisis levels in their lives or they are being pushed in the door by an insistent partner offering an ultimatum.
Men often feel that they should be able to solve any issue, alone. Medics will testify that men are generally reluctant to visit their GP even when they discover lumps around their private parts. Such reluctance to investigate their physical health is matched by an equal reluctance to reach out to address their psychological difficulties since two thirds of those seeking counselling are women [2]. Many men have been brought up to believe that they should not show their emotions or communicate their feelings, especially to cry. Unlike women, they don't see it as natural to relate their problems to friends and family.
Men have traditionally found it hard to engage with therapy as successful engagement with a therapist requires a willingness to share your darkest feelings, thoughts and maybe flaws. The historical messages about masculinity, that it is not manly to admit to sadness or emotional pain, has a part to play in explaining their ambivalence. However, things are changing. More and more men are warming to the idea of therapy and don't see it as a sign of weakness but as something that can complement a healthy state of overall well-being.
The irony can be that once men get in the door they can release a huge sigh of relief when they realise they are not responsible for the other person.  
Here are some of the common reasons why men seek therapy.
Depression
Depression is not about just feeling a bit blue. When depression strikes you are likely to be feeling uninterested in sex (beyond satisfying a need), finding little purpose at work and experiencing a sense of dread in the morning at the prospect of the day ahead. You may also be feeling constantly tired and struggling to see the point in doing anything outside of routine tasks. In spite of this potentially chronic condition, and dangerous state of mind, men will typically say "I suppose everyone goes through this at some time, hopefully it will pass."
Depression in men is often difficult to spot since it can often be signalled by displays of angry behaviour in social situations. Men can more easily end up in prison than in a GP's surgery.
The worst thing you can do is try to sidestep emotion by drinking to oblivion. This will only make matters worse and will create further tension in your relationship as your partner will feel shut out.
Stress
Everybody suffers stress, but men will often downplay their levels of stress even when their mental health is hanging by a thread. They will eventually seek help but only when their stress, and their capacity to handle it, has become critical.
Healthy ways of dealing with stress means reaching out to your social support network. It can also involve engaging in physical exercise, either in a solo capacity or better still in team sports. It also involves trying to introduce fun things into the course of your leisure time so that it is easier to laugh and have banter. It would also help to satisfy your creative urges either through painting, writing, learning something new or volunteering in your spare time for something makes your heart sing.
Unhealthy ways of dealing with stress include bottling up your feelings, staying silent, isolating from your social support network, using substances as a coping mechanism, escaping into the fantasy world of porn, serial dating (when the intention to escape difficult feelings) and gambling, to name a few. 
Fear of commitment
A man may yearn for a family and a permanent partner but commonly his subconscious might have other ideas. A man who is forever relationship-hopping can often wonder if each relationship ending is bad luck, or a pathological aversion to the idea of idealised romance. His fear is reinforced, if his friends marry but then end up divorced. He might continue his search for his soul mate through his serial dating but at heart he might doubt that they really exist.
Therapy will help to detangle some of these issues within a safe and confidential space. If you fear commitment you might need help with the issues that pop up in long-term relationships such as establishing healthy boundaries and learning to practice the skills involved in negotiation, compromise and understanding. Therapy can also help you to bring greater awareness to your attachment style (we all have one) and how to transform your way of being by doing things in a different way.
Therapy can help you to explore your family history and the messages that may have been absorbed about long-term relationships when growing up. Issues to explore could include whether your dad's behaviour or character was less than ideal which could have impacted how you feel about yourself as a man. Your trust in women could be impacted if mum's behaviour or character was at fault. If it was emotionally painful growing up then you might not risk emotional intimacy, so better to stay in serial relationships as a form of self-protection.
[1] https://www.ons.gov.uk/peoplepopulationandcommunity/birthsdeathsandmarriages/deaths/bulletins/suicidesintheunitedkingdom/2014registrations
[2] NHS Improving Access to Psychological Therapies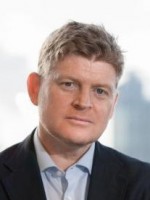 About Noel Bell
Noel Bell is a UKCP accredited clinical psychotherapist in London who has spent over 20 years exploring and studying personal growth, recovery from addictions and inner transformation. Noel is an integrative therapist and draws upon the most effective tools and techniques from the psychodynamic, CBT, humanist, existential and transpersonal schools.