The task can be to assess what is behind your anxiety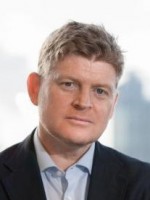 Do you find yourself becoming anxious at the thought of social events or going to work? Perhaps you worry about the thought of completing tasks, getting jobs done around the house or passing exams?
When we feel anxious we can be oppressed by our minds and our thinking function. Too much thinking can be a form of addiction. In order to help ease feelings of anxiety it is important to try to put aside your old mental scripts and to access your creative wisdom. Practicing mindfulness and meditation can be a way of providing some relief from the stress of over thinking. There are plenty of freely available resources online to help you get started. It can be helpful to meditate on the source of your anxiety in your body. Becoming more attuned to your body can be beneficial for your overall state of well-being.
Not knowing what you are anxious about can produce more worry. Generalised Anxiety Disorder (GAD) can be particularly debilitating because your anxiety can appear without any discernible cause. GAD is defined by the Statistical Manual of Mental Disorders (DSM 5) as an anxiety disorder - a condition whereby worry becomes uncontrollable and the worrying cycle becomes irrational. Not knowing why you are feeling anxious can actually intensify your feelings of anxiety and you may begin to worry that there is no solution to the way that you feel.  
If you think you are suffering from GAD it is important to see your GP who can make arrangements to check if your anxiety is due to a physical cause or another medical condition.
Perhaps you may think that seeing a therapist will produce little benefit. Doubt can be the old enemy for a worrier. The task in therapy can be to assess what is behind your anxiety, to discover your true feelings and to transform your state of being. Perhaps one of the greatest gifts of psychotherapy is to have your hidden qualities mirrored back to you in a safe and confidential space.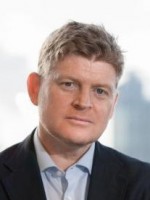 About Noel Bell
Noel Bell is a psychotherapist in private practice based in London.