The pull of now is more powerful than future promise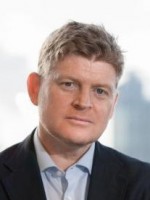 The objective of maintaining emotional balance is in resisting the seductive power of now. Just think about this for a moment. How often do you choose the comfort zone option versus the more challenging task of tolerating difficult feelings? Recreational drug taking, alcohol misuse, gambling, food and sex can often be a means of placating uncomfortable feelings and emotions and can appear to offer immediate relief from stress. However, the short term fixes can often mask a deeper wound.
Reason and emotion compete when the whole business of decision-making is being resolved in our brains. We tend to distrust decisions based on emotions and prefer to make what we consider to be rational choices. However, so much of our decision-making can take place at an unconscious level when our emotion system interacts with other body systems. Our physiology can impact on our decisions far more than we think.
For example, studies have shown that parole board hearings will be three times more likely to grant parole after lunch than before. Even judges, great bastions of rational decision-making, get influenced by powerful biological forces such as hunger and the need for food, so vital to survival. This could be explained by what is known as ego depletion – since self-control or willpower draws upon a limited pool of mental resources that can be used up. This might explain why parole boards are less likely to grant parole when the members of the board are hungry.
The power of now potentially offers instant gratification, given the multi-sensory experience in front of your eyes (such as food or alcohol), whereas decisions based on the future offer long term reward (such as going to the gym). Willpower exists to decide what to do. Prisons are full of people who struggle with the challenge of avoiding instant gratification and acting on impulse. A high proportion of inmates are in prison as a result of their drug taking and the associated criminal behaviour.
The brain has several distinct dopamine pathways, one of which plays a major role in reward-motivated behaviour. When we do something pleasurable we get an increased flow of dopamine. We tend to give everyday activities neural price tags. The associated neural price tag is increased when we have a good experience. Going to the supermarket to buy household essentials may contain 10 neural points but eating chocolate might represent 50 points. If we over stimulate the dopamine system we risk triggering addictive tendencies.      
Greater choice is possible as well as new found freedom if you can begin to exercise more control around the seductive power of now. How you manage and regulate your emotional response to stress is the acid test of how to make healthy choices. Meditation, physical exercise or talking things through with a trusted friend might be the more healthy options compared to the quick fixes when choosing how to cope with emotional distress.
Counselling and psychotherapy can give you the opportunity to review the impact of your personal decision-making. It could be beneficial to assess your life history in a private and confidential setting with someone who has no personal agenda and to ascertain what is working for you, when it comes to decision-making. Perhaps the quick fix choices have acted as a band aid on an open sore whereas the real therapeutic work could be about cleaning out the wound before healing can take place. Resisting, and not giving in, allows us to navigate a different course in life.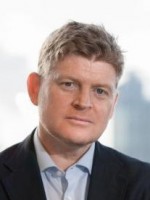 About Noel Bell
Noel Bell is a UKCP accredited clinical psychotherapist in London who has spent over 20 years exploring and studying personal growth, recovery from addictions and inner transformation. Noel is an integrative therapist and draws upon the most effective tools and techniques from the psychodynamic, CBT, humanist, existential and transpersonal schools.