The importance of feeling heard after a loss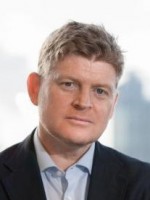 The period after the funeral, when there are less people around and when the sympathy cards have stopped arriving, can be a particularly difficult time in the bereavement process. You might be feeling numb as you struggle to take in what has actually happened. Time might feel like it has stopped as you struggle to cope in the here and now.
When you suffer bereavement you may feel overwhelmed by feelings of devastation and despair. You may even think that you are going crazy and that you won't survive. These feelings are normal. You are in mourning and possibly in shock. Suffering a loss can rekindle feelings of loss from previous times in your life.
What will help you through the process is support from your social network. It is important to be open and honest about your feelings, and your range of emotions, with trusted friends who care about you. It may be helpful to keep a diary of your thoughts, feelings and behaviour. You could also consider writing a letter to your loved one, when you feel ready. Expressing how you think and feel can be therapeutic and can help the process of healing, particularly if you feel that there was some unfinished business.
Not feeling heard can make you feel resentful towards people in your social circle for not enquiring about how you are. However, people sometimes think that you may not want to specifically chat about your loss so they might engage in small talk about the usual everyday issues in the news. Some people may also feel like they don't want to be over intrusive or to overstay their welcome or they might even be struggling with their own bereavement.
Maintaining a healthy emotional balance is difficult after you have suffered loss but try to be kind to yourself and allow yourself time to heal. The bereavement process is unique to each individual but commonalities are the need to share your pain, express your grief and to feel heard. That is why it is important to have your own solid social support network so that you feel heard. This will help you to cope with the difficult feelings of anger when they emerge. Counselling can be a part of such a network, as a private and confidential place where you can be open and honest about how you are feeling. Your support network could also include close friends, support groups and spiritual advisors.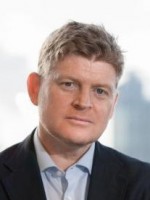 About Noel Bell
Noel Bell is a counsellor/psychotherapist based in London who has spent the past 20 years exploring and studying personal growth, recovery from addictions and inner transformation. Noel draws upon the most effective tools and techniques from the psychodynamic, cognitive behavioural (CBT), humanist, existential and transpersonal schools.