The Grief Journey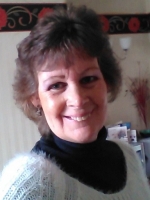 Loss affects all our lives and we cannot either escape it nor change it. What we can work with though is how we navigate through grief and respond to it in time.
I myself have experienced four major losses through death in the last eighteen months. Grief is unique to every one of us and a very personal journey which does take time and to be kind to ourselves we need to give ourselves the time and space to feel our feelings and to grieve.
My way of finding who I am and grieving as a result of my losses will not be the same as yours. There is no right or wrong but there will be a way that is right for you if you can learn to face it and work your way through the process of grief.
After the death of my Father in 2016 I chose to leave a job I was very unhappy in to return to my counselling career which I had put on hold to care for him. I chose to face my loss and grieve for my Father however I knew the day would come when we no longer could be together and in a way I prepared myself for the reality of it all. Of course when it actually happened the feelings were extremely powerful.

I have given myself time to process my feelings and also to feel them without them becoming debilitating. At the same time I have tried to move forward with my life whilst embracing my freedom. My life has taken a different shape and so has my identity one that would not have formed if I had not experienced my losses. I believe there is a gift in pain and I feel I have worked with my own adversity to find that gift.
Counselling can help and support you to navigate your way through your grief. It can be a comfort to know that your feelings of grief are perfectly normal.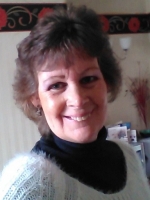 About Stephanie Walker
Stephanie Walker
Graduate Diploma in Integrative Counselling
(MBACP)
I have worked in many different counselling settings and I have a diverse backgound working with adults.
Experience working with low confidence/self esteem. Learning to be more assertive.
Stress and Anxiety
Relationship Issues
Depression
Sexual Abuse
Domestic Violence
Bereavement