The beginning and end of relationships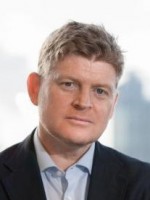 Summertime can be especially a time of beginnings and endings. Whether it is finishing school, completing exams, changing jobs, going on holidays, embarking on a university career, moving house, starting/finishing romantic relationships, we all have to deal with the associated feelings that come with beginnings and endings.
When we encounter endings in our lives it can so often be associated with loss, bereavement, relationship break-up or some form of deprivation. It can be worth exploring what loss brings up for you and what it triggers from your personal history. Is there, for instance, greater awareness of past losses, or are there anxieties about future losses? It can be beneficial to explore how you deal with loss and grief in your live. Do you, for example, avoid endings and not say goodbye? Or do you embrace endings by showing up for the final piece of business? 
The end of a course or job can ignite fears about a loss of external structure. When we finish a course or a job we are essentially replacing an external structure with an internal structure. The end of any kind of relationship can trigger old hurts or rejections and we can feel overwhelmed very quickly and all of a sudden. We may face ongoing challenges about how to deal with songs, smells and occasions that remind us of past associations.
Throughout life we regularly have to choose whether or not we face the reality of painful situations that we encounter. We face the challenge of either thinking about them and learning to bear them, or adopting defensive measures designed to evade pain and, with it, the truth about the reality outside and inside ourselves.
When thinking about whether to end any kind of relationship or not it is worth asking yourself, why now? Why is it that you want a break now? Only you can truthfully know the motive for wanting to end now.
How we deal with endings can often reflect our personal history within our own family and how we dealt with endings in our families. How we acted in our families, and the roles we adopted, can often be the blueprint for how we are in groups in adulthood. Were you the scapegoat, the fixer, the rescuer or the pleaser? It is usually worth exploring how it was in your family around mealtime, how holidays were with other members of the family and how you left your family and under which circumstances.
Perhaps our biggest fears about change are about being left without someone to help us. Not only do we feel lost in the unknown situation but we also fear that we lack the capacity to manage, that we are helpless as we were in infancy, and early childhood.
Counselling and psychotherapy offers the private and confidential space for you to assess your life choices and to reflect on the impact of your past decisions. Maybe you get 'itchy feet' at a certain point in every relationship, or job, regardless of how good or bad it is going? Bringing greater awareness to your decision making can be one way of improving your life so that you feel more whole and free. The benefits of seeing a therapist are that they can point out to you some of the unconscious processes occurring in your life as well as offering a safe containing space.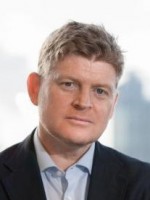 About Noel Bell
Noel Bell is a counsellor/psychotherapist based in London who has spent the past 20 years exploring and studying personal growth, recovery from addictions and inner transformation. Noel draws upon the most effective tools and techniques from the Psychodynamic, Cognitive Behavioural (CBT), Humanist, Existential and Transpersonal schools.