The attraction of special events for problem gambling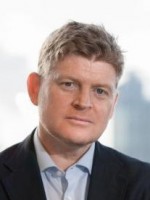 Special events such as the Cheltenham Festival can create triggers to gamble for those seeking to maintain abstinence from problem gambling, as well as encouraging recreational gamblers to gamble more heavily. There are many preview shows in the media in the run-up to such events and additional offers from bookmakers throughout the week that can lead gamblers to take greater risks. In addition to these triggers, there can be the emotional attachment to personal memories of previous winnings from such events, which can act as a form of euphoric recall. This can potentially lead to preoccupation to gamble in the build-up to the event.
When gambling becomes a problem, it is almost impossible to win as any discipline in strategy evaporates. A cycle of problem gambling begins with distorted thinking. Such thinking takes little account of reality as there is a preoccupation with retrieving losses. This could be due to the fact that we feel the pain of a loss more than we feel the pleasure of a win. When the emotional system of the brain is dominant, the gambler will be more susceptible to the compulsion of chasing losses, at any cost. This is when problem gamblers can gamble away their last pound. Recreational gamblers will not chase losses to the same extent and will have an 'off' switch, thus avoiding the onset of pathological gambling.
It is important to stay mindful of the nature of problem gambling when the first bet can trigger potentially obsessive thinking, leading to a lack of control over staking and frequency of bets. This can create havoc to emotional stability and positive states of mental health when the phenomenon of 'chasing losses' takes hold.  
The importance of taking each day at a time is crucial when seeking to maintain abstinence from problem gambling. Each day not gambling will help to build strength to resist the temptation to gamble as well as helping to acquire greater impulse control. This approach, however, can weaken when special events, such as the Cheltenham Festival, occur over a whole week with greater exposure in the mainstream media. The risks for ex-problem gamblers are that they can feel that they are missing out on the excitement offered by the hype whipped up by the media and the bookmakers.  
When the rational system of the brain is in charge, there is greater awareness of the true nature of the condition when one is more cognisant of the lack of control inherent in problem gambling. To maintain abstinence, it can be beneficial to avoid preview shows, reading the racecards and watching the event on television. This will help to avoid the activation of triggers to gamble.
Counselling and psychotherapy can help you to remain in the rational system so that you may assess your relationship to gambling particularly ahead of special events, such as the Cheltenham Festival. The process of engaging with a therapist can empower you to identify your specific risks to relapse as well as uncovering hidden triggers to gamble. It may be that gambling is an activity that seeks to comfort difficult feelings and past wounds. Learning to cope and co-exist with uncomfortable emotional states, without recourse to addictive behaviour, can bring about enormous personal transformation.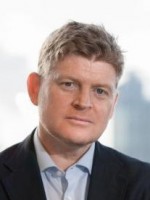 About Noel Bell
Noel Bell is a UKCP accredited clinical psychotherapist in London who has spent over 20 years exploring and studying personal growth, recovery from addictions and inner transformation. Noel is an integrative therapist and draws upon the most effective tools and techniques from the psychodynamic, CBT, humanist, existential and transpersonal schools.