Stressful Times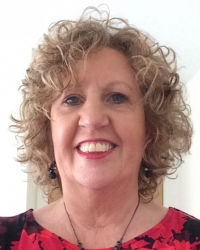 If stress is really taking it's toll on you - your physical health, psychological well-being and family or work life - then you need to act now. Don't wait for burn out when your body and mind will simply close you down to recover. Step back, take stock and take some time out to relax. That way you will be able to keep going just at a slower, even pace.    

Christmas and New Year may well be 'holiday season' but are rarely relaxing and not always fun! Family disagreements, pressures to have a perfect day or outings, getting presents in time and then getting them returned on time when they aren't right! Then there might be anxiety about weight gain, or later wake up's that cause problems in so many ways!

How, then, can you take that step back?

Find some space for yourself. Sit or lie down, just for a short time - 15 minutes or half an hour, and just stop.  

Stop your thoughts by letting them enter your mind and not holding them or analysing them which in turn will stop the physical reactions in your body (good and bad, just for a while!)

Stop physical activity just for a short time that you choose, quiet place, space for you and your head to relax awhile - just sit and think about your body, feel how each part feels
Twiddle your toes and feet
Circle your ankles, feel you calves and knees
Wiggle your thighs and hips so they are more comfortable
Tighten and relax your tummy just once
Be aware of your breathing in your chest - you might take in a deep breath as you learn to relax
Push back and release your shoulders gently
Pull your shoulders down from your neck, push up and release to a comfortable position
Tighten and release your facial muscles
Feel your head on your neck and shoulders - or the pillow!
Take a deep breath in gently when you feel relaxed - this will happen automatically maybe.

Did you recognise any 'tight' spots in your body? No room for intruding thoughts whilst you're doing this exercise!  

The pressured thoughts create the anxious feelings in your body, and lead to stress when you can't fulfil your responsibilities (often that others place on you, or you do for yourself!) e.g. shopping for food and presents, those shoes for tonight, getting to work, managing childcare, making appointments, petrol station etc etc - and all today!

Stop. Take time out once a day at least.  Eat your meals, drink and sit for even a short time.  Stop the anxiety-inducing thoughts and ...relax (as above)! Now smile. Acknowledge this achievement - just a different 'doing'!

Just try to keep moving in the direction you choose to (need to?) - one step at a time!  
One task a day.  
Delegate tasks too  give others a chance to engage in this season of goodwill and happiness!

This applies not just to Christmas and New Year but all year round!  
This exercise can be done at home in the bedroom, the kitchen or lounge, and at work in the office, at your desk, the kitchen or even the loo if that's your only escape space!

Make this your new start, today, for a stress-reduced year - a stress-less life! Be happy. Enjoy the season. Be mindful - stop and smell the roses, look forward but stay grounded in today. Happy 2014!