Stress and pressure – at home, work and play!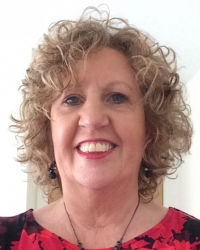 Is it humanly possible to manage before the stress takes over and makes us simply ...STOP?
I find clients come stressed after holding on for so many years and it often amazes me they have carried on and on! But that's the problem; they carry on and on and on. Never stopping to think, 'hey, maybe this is a message for me to just stop, step back and re-assess where I am, where I am going and why'.
People take on more and more without even really realising, there must come a time when it's not going to be possible to carry on or to maintain at least!
So why don't we stop and think, notice what it's doing to us and what needs to change to keep us happy and healthy!
My belief is that depression will kick in somewhere along the line, to protect us from physical harm. It's a survival mechanism but we do need to stop, notice and alter behaviours to actually save ourselves. It can be a healing process when stress has become too much for whatever reason.
Staff cuts are getting more common now resulting in workloads rising. People just say 'it's down to hard times' and accept the extra load; employers add on extra work, thinking it will be OK without any real awareness of the longer term or even medium term impact on their employees and their business! They too need to stop, step back and re-assess.
Added pressure is not just happening at work but at home too, with bills rising and pay staying or even dropping. Mum's manage the home, children and often work too and dads may need to work longer to pay the bills. Throwing teens into the mix who think they can get what they need, when they want it – arguments can then ensue. This all results in everyone being tired, pressured, uncertain and insecure.  
It doesn't make for happy families does it? Especially after Christmas and New Year the pressure can spiral out of control. And so do you!
So to build resilience and be able to get back up and carry on, you do need to make changes by stepping back and re-assessing:
*Options - like cutting bills, getting another job, talking openly, honestly and accepting it – not taking it personally from family and friends who probably just want to help.
*Capacity - can you really take on more work, work longer hours and do the chores yourself, for long periods?
*Find help and advice – professionals, family and friends, community agencies, internet or books.
"If you always do what you always do, you will always get what you always got".
Counselling reflection helps you to notice things, making you stop for a while and re-assess, so that you can make informed choices and decisions which can help you feel less stressed. Reduce outside (and internal) pressures to feel stronger and stable, to be wiser and more resilient to manage these ongoing events and situations that will always come up in life.
Also remember that there is positive stress; but this is only to a point before it tips over into harmful, negative stress that will take you to breaking point! Here are some simple tips to help you stay safe, healthy, strong and able to manage your life:
take time out (even a short lunch break or coffee break)
just sit down with a cup of tea or juice – don't keep going until bed time!
finish earlier than usual (or even on time) and live some of your life at home too!
get up slightly earlier for work, appointments or events and avoid stress from extra pressure
ask people to help you sometimes if not every time
explain what you need from them or what the problems are for you
rest, relax, recoup your energies and re-group with a new plan to stay on track
Be happy. Be healthy. Manage your lifestyle, make choices and changes where and when necessary! Starting now!