Stress affects us all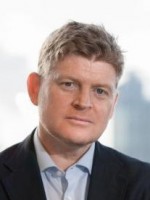 It was interesting to read the press coverage that followed the statement from Alastair Campbell this week, that all MPs should have a shrink. Mr Campbell, the former Downing Street 'spin doctor' in the Blair administrations, has in the past revealed his own need for psychological help to cope better with his battles with alcoholism and depression.
Writing in the Sunday Times, he stated that MPs are one group in society with particular support needs for psychological help which would make them better leaders. He drew a parallel to the sporting world where he said "hardly any of these top sports guys go without proper psychological support", yet no political leader appeared to have any psychological support at all.
Stress can of course be helpful - such as when it motivates greater personal performance in completing occupational tasks and in the achievement of goals. However, it becomes unhelpful when it begins to create physical and psychological side effects because of a decreased ability to cope with the source of the stress. This is when individuals need help, when the stress has stopped being useful.
Common causes of stress are pressures resulting from work and worries about money. Some MPs, particularly those in marginal seats, are especially prone to occupational stress given the insecure nature of their jobs. The most common feelings associated with negative stress are anxiety and/or depression as well as dizziness, tearfulness and having little concentration. These feelings can often be associated, as well, with physical symptoms such as headaches, abdominal pain and backache.  
There are numerous activities that can help manage stress levels more effectively, such as undertaking regular physical exercise, observing a healthy diet, practising relaxation techniques and adhering to a good time-management structure. The job of the therapist is to listen and to enter into an honest conversation about what is really going on in the client's life and to help identify what might be causing the stress.
According to Alastair Campbell, what stops political leaders from seeking help is the perceived negative public reaction to press headlines such as 'the prime minister has a shrink'. However, the prime minister is actually quite open about his relationship with his personal trainer and has referred to his increased physical condition as a proud achievement. Perhaps we need to be more upfront as a society about tackling stress in the same way as we applaud a healthy weight management regime. Seeing a therapist should not be seen as an admission of weakness but rather as a sign of strength in having the courage to address psychological need.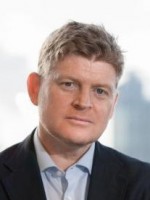 About Noel Bell
Noel Bell is a psychotherapist in private practice based in London.