Sex addiction – Why it's so misunderstood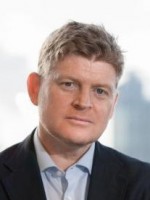 There is a popular myth that sex addiction is one of the more 'glamorous' addictions to have with common misconceptions of excitement, intrigue and exhilaration. Anyone experiencing the shame and guilt associated with their addictive sexual behaviour, however, will know that it is far from glamorous. Too much attention is often paid to the word 'sex' than the word 'addiction'.
In addition to the health implications with increased risks of contracting sexually transmitted diseases, there are also serious consequences for the maintenance of relationships, employment, professional reputation and financial well-being. Watching porn can blunt your normal sexual responses with another person as it is easier to become aroused when you don't have another to consider and the images can be extreme. This is known as the MESA factor (machine enhanced sexual arousal). 
One of the complications with sex addiction, compared to other addictions, is that it's not about the behaviour. So, it doesn't matter if the behaviour is compulsive masturbation, multiple relationships, constantly watching porn or visiting sex workers. It is your relationship to the behaviour, your dependency on it, which defines it as an addiction.
Critics of the term 'sexual addiction' argue that it pathologises diverse sexual behaviour. This is generally unseen in other forms of addiction. When we refer to alcoholism, for example, we are not pathologising whiskey or cider or gin. The type of alcohol is irrelevant, it is the dependency on it that is the problem. Pathologising the behaviour, rather than the dependency, will potentially drive stigma and shame and render it more difficult for people to seek help should they need it. If your sexual behaviour is not causing you any harm, and not adversely affecting other parts of your life, then it is not a problem. 
Addiction as avoidance
Addiction can often be understood as a way to avoid unbearable feelings and difficult issues. With a sexual addiction, acting out can involve using pornography, masturbating on webcams, seeing prostitutes, seeking massages that offer 'happy endings', having affairs, engaging in multiple relationships/liaisons and so on. 
The stages of sex addiction
The first stage of sex addiction is the trigger stage. When a trigger, or maybe a series of triggers, is encountered, cognitive distortions kick in and the necessary preparations are made to act out. This process happens quickly and automatically. Bringing awareness to this cycle is the first step in stopping the behaviour.
Phase one – The trigger phase
It is vital that you become aware of your own personal triggers in order to avoid the guilt and shame that will inevitably follow your acting out behaviour.
Triggers can be very personal but sexual acting out can typically entail situations where you feel bored or lonely, feeling that you are under unfair attack from your partner, feeling stressed at work, are worried about finances or suddenly finding that you have an empty house (or a free hotel room on business travel).
Awareness of your triggers is critical as this is the first step in understanding how you end up in dark places. So, ask yourself:
Do you idealise others (and assign magical qualities to them) then blame them for not fulfilling your fantasies and expectations?
What situation or state of mind makes you want to escape your feelings by seeking to engage in self-soothing behaviour?
How do you cope with being alone? Do you, for instance, feel incomplete and empty?
Do you search for sexual contacts even though you fear intimacy and commitment?
When stressed at work do you seek distractions by romantic obsessions and fantasies?
How do you provide for your nurturing care and support? Do you have a solid social support network or do you use sex or emotional dependence as substitutes?
The trigger stage in sexual addiction is followed by the preparation stage, which can involve rationalisation, justification, blame and entitlement.
Phase two - The preparation phase and common cognitive distortions
Rationalisation
This is when you make excuses for your behaviour such as: "I haven't done it for a long time which proves that it isn't an addiction". Other examples of rationalisation might be "it is not possible to masturbate without using pornography" or  "I need to see a prostitute in order to have the kind of sex I like".
Justification
This occurs when you use excuses to defend your behaviour. An example might be "I can't help it when I'm drunk" or "no-one could resist acting out when it is so easily available".
Blame
This is when you find yourself pinning your behaviour on someone else. For example, "if my partner  was willing to join me in acting out fantasies then I wouldn't need to do this" or "if my work was less stressful I wouldn't act out".
Entitlement
This can emanate from either grandiosity or from self-pity and it typically involves finding reasons to tell yourself you deserve to act out. An example might be, "I need to engage in this behaviour as I didn't have much sexual experience when I was younger" or "I am a good provider and I support my family so I deserve the occasional treat".
Finding support
There are very useful online resources such as the Kick Start programme which can help you to break the pattern of acting out (available at sexaddictionhelp.co.uk). There are also 12 step recovery fellowships such as SLAA, SA and SAA which can help with breaking the behavioural patterns associated with sexual addiction.
As with any addiction, shame and judgement will undermine a person's capacity to seek support. Whether it's you or someone you love who is struggling with a sex addiction, it's important to remember that the behaviour itself isn't the problem – it's people doing what people are wired to do. The problem is the dependency and the fallout that comes from meeting that dependency – addiction breaks people, relationships and families. With the right support, an addiction can be managed and its effects diminished, giving way to a fuller, richer life, free from the constraints and heartache that come with dependency.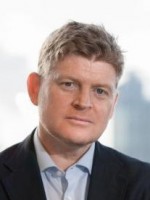 About Noel Bell
Noel Bell is a psychotherapist based in London with over 20 years experience of working with the 12 Steps of Recovery as a personal transformational tool.