Seven ways to adopt abundance theory in the office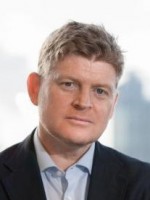 Abundance theory is a way of thinking that views each glass as being half full (or at least half full) and the world is seen as a place that offers endless opportunity. According to this way of looking at the world, a newcomer to the team at work should not be seen as a threat since there is plenty of resource to go around. The arrival of the new person does not mean you have any less chance of earning a living nor should it add to your work related stress. Your task, in adopting an abundance approach, is to always identify the opportunities and to share material success with others.
Those who believe in the scarcity concept take a different view of the world. To them the glass is always half empty. They primarily see takers in the world and, as a consequence, believe that one should therefore take what is on offer before the shelves are emptied. They view newcomers to the team as threats to their sense of security and to future livelihood. They also view existing members of the team with suspicion in case they steal their ideas in order to present as their own to bosses.
We tend to manifest what we put out into the universe. Generous people, both in material and spiritual terms, tend to get rewarded with good karma. People who believe in the Scarcity Theory might distrust this principle as they believe that they need to get in first before the contents of the glass vanish.
There are many reasons why someone may distrust the Abundance Theory. It could be due to previous bad experiences of suffering the negative consequences of mean people. It could be from negative messages conveyed in the family or at school, that the whole world is a mean and cynical place. People who believe in a scarcity theory believe that there is only a certain amount of work to be allocated or that someone from another country can take their job.
There may well be many takers surrounding your work environment, and the world may be a mean place at times, but that shouldn't mean that you become like them. It is more beneficial to be open hearted in your attitude and to be generous of spirit.
Here are seven ways of engendering a belief about abundance in the world:
1. Keep a constant reminder that there is more than enough in the world
It is vital to remind yourself that there is more than enough in the world and that you can achieve your goals in spite of a competitive marketplace. The temptation, particularly in an austere economic environment, is that there might be less to go around. It could be helpful to put stickers on your mirror at home or on your computer at your workstation that amplifies the message of abundance in the world.
2. Stick with positive people
Negative people can potentially suck the positive energy from you, but only if you let them. Try to restrict the time you spend with negative people who are always predicting doom. They might be the classic victim types who always want to spread their negative toxic energy around a workplace by complaining, gossiping, ridiculing or laziness. Instead, surround yourself with positive people who share your outlook on the world. This will help ease work related stress.
3. Stop being a doormat
You can maintain a spirit of generosity whilst at the same time avoiding the pitfalls of being a doormat. Perhaps you have friends who only meet up on their terms or when it suits them? Or, perhaps you are the one who usually picks up the bill when you eat in a restaurant? Believing in abundance doesn't mean you should allow others to take advantage of your generosity. 
4. Slow down
It can be tempting to operate on autopilot when we have a busy job and to stay highly active even during supposedly down-time. Try to take time to mindfully sit and do nothing during breaks. Try some simple breathing exercises and sit with your thoughts when the temptation is to check for social media updates or clear a backlog of emails. Actively deciding to slow down will help ease work related stress.
5. Write a daily gratitude list
Writing a daily gratitude list can help to keep the focus on what you have rather than on the things you desire. It is important to list the things that you may take for granted, such as a healthy body, a circle of friends and a roof over your head. This can be a very practical, yet highly effective way of maintaining a healthy positive outlook.
6. Manifest what you want
Visualise that you have exactly what you want. If you wish for a new career opportunity then imagine that you had achieved this milestone. What would this look and feel like? What kind of images or symbols come up when you undertake such a visualisation?
Imagery is a powerful means of building the qualities that will help you to follow through with your intentions. For example, imagine you are skiing and you see the line that takes you safely away from the rocks. What would that safe route look like? The danger is that if you focus on the rocks, then that is where you might end up.
7. Give away the things that you want
Consider giving away what you actually want. Perhaps you want people to give you more time and attention. How about making the decision to do exactly that to others? People appreciate generosity. This discipline will help you to become more aware of abundance in the world. 
Counselling and psychotherapy can help you to review the impact of your past decisions as well as assessing the influence of your social background on how you view the world. It will also offer the opportunity to explore what stops you from being the person you really want to become.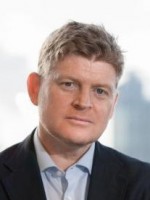 About Noel Bell
Noel Bell is a UKCP accredited clinical psychotherapist in London who has spent over 20 years exploring and studying personal growth, recovery from addictions and inner transformation. Noel is an integrative therapist and draws upon the most effective tools and techniques from the psychodynamic, CBT, humanist, existential and transpersonal schools.