Self-care at Christmas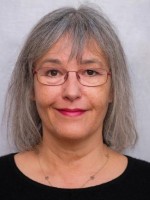 Whether you are anxious, depressed, having relationship difficulties, dreading the family get-together at Christmas or excited about the coming few weeks, knowing how to take care of you and your needs is important. Self-care can increase feelings of well-being and can be used to soothe your mind and body when you are feeling stressed. 
Taking care of needs, recognising needs, and responding to needs are ways of relating to yourself and others. Some of the early messages that can be received about ourselves are that needs do not matter, that instead other people's needs matter more. Over time the capacity to acknowledge our needs is lost or becomes covered over, or obscured so that access to them disappears. If we do not take ourselves seriously, who else will?
Setting aside time to sit alone, to check in with how you are feeling about yourself and your life, helps you to listen in and connect with what matters to you. Taking time to remember the good within you, bringing to mind something you have said or done which you feel was a kind action. If nothing comes to mind, gently focus your attention on a quality or strength you like about yourself. In this process allow yourself to feel in your body how your feelings feel.
Moods can be like weather systems - sometimes life seems grey and dull, other times the sky is blue and joyful. Developing the art of shifting our attention to things we appreciate and stimulate pleasure increases our sense of well-being. For example, when you wake up in the morning take a few moments to focus on the things you like or give you a sense of pleasure. When we use our attention in a deliberate way to practise stimulating emotion systems, we are gradually over-riding what may be deeply entrenched patterns but in the process are developing connections with how good feelings feel.
Self-care also includes knowing how to resource yourself. Resources are the environmental, psychological, emotional and spiritual elements that support well-being and adaptation to stress. External resources include the people, places and things we have in our lives. Family, friends, pets, therapists can be resources. Do you listen to the music you like? Do you participate in activities you enjoy or find relaxing? Do you have people you share your experiences with?
Internal resources are about our inner life, and our ability to feel secure in ourselves, and include how we feel about our relationship to our feelings and emotional life. Our strengths might include tenacity, curiosity, openness and ability to meet challenging conditions. What helped you to get through a difficult time?
Developing self-care habits help to manage stress. Making time for yourself to check in and inwardly listen to yourself can be part of the intention to develop a friendly compassionate and supportive relationship with yourself.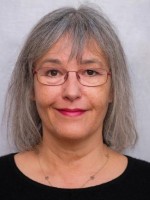 About Susanna Hoare
Susanna is an Registered Psychotherapist with a private practice in Bitton, which is close to Bristol and Bath.