Relationships Take Work to Make them Work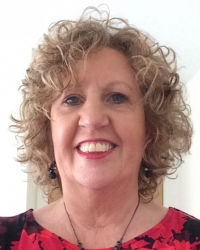 Relationships are problematic because conflicting needs might be creating problems, as well as perhaps the mis-communication that leads to feeling unheard or under-valued.
It may be the relationship with yourself that causes the problem, or within your relationship with your partner, or family members.
We often want to meet other people's needs, and tend to do this by sacrificing our needs - either because we feel we should or because we don't actually realise we have needs or what they are!
Even in a positive, proactive and supportive relationship, two people need to remain as individuals with their own needs, their goals and dreams, and their behaviours. This doesn't mean, though, two people cannot work to understand their needs as well as those of other people and be able to meet both - they aren't mutually exclusive! Knowing yourself - what you want and need, your values and the image and expectations you have developed about yourself, means you may respond differently to your partner or relative but you still meet their needs - and most importantly, yours too. If you do this, you will feel valued, heard and respected and this will help you be more open and tolerant of others too, by realising everyone has their own things going on for them. You can also ask - and receive - what you need to feel happy, fulfilled and worthwhile in your life and theirs.
It's a win-win situation, but only with awareness of your own needs - and self-respect to make sure you get them fulfilled - will improve your relationship, with yourself and with others. You can do this without the other person missing out; if you feel understood and listened to you, are more likely to feel able to hear others without acting defensively.
Improve your relationship with yourself and the others will follow too.