Personal development is more than responding to the bully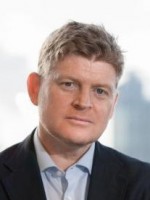 Do you believe that you could benefit from transforming the way you deal with all your relationships, including social, romantic and work colleagues? Knowing your past and the impact of influential developmental events can help to better inform your present way of relating in the world.
Who am I?
When you ask yourself who you are, do you struggle to answer that question? We can all, perhaps, think of obvious answers to that question. It could be that we identify ourselves in terms of the role we play in the world such as being a parent, a son or daughter, or a partner, or perhaps a nurse, a student, a banker or indeed a bankrupt. It can be relatively easy to define ourselves when we feel safe and secure in our comfort zone. But have we ever stopped to ask ourselves who we really are, underneath the veils of identity we get from the various roles we play in the world?
Personal development is much more than finding the qualities to deal with the bully, or even the demanding friend, the clingy colleague or the scary stranger. We can truly transform our way of being in the world by acquiring a degree of dignity, assertiveness and compassion in all our relationships.
Inner transformation is when we heal past wounds so that we can enjoy more healthy relationships with friends, colleagues and associates. When we allow resentments to fester we effectively allow people to live rent-free in our heads. Think of resentments as a form of re-feeling anger. We are essentially replaying a get-even machine and each time we relive the source of our anger we distort the reality of what actually happened to us in the first place.
Personal development can be more profound when we honestly deal with our longstanding emotional pain and isolation and embark on a journey to our true selves. Hurt is the accumulated pain we carry around, almost like a heavy sack of coal on our backs. This can be comprised of all the rejections and ridicule we received since we were a kid, the physical assaults from the playground or even in adult life, in addition to the betrayals and abuse we have suffered throughout our life. Our emotional hurt might also include trans-generational pain from our parents and grandparents, and beyond, as historical fears and resentments pass from one generation to the next.
We are tested each time we encounter bullies whether at home, work, college, or in social circles. Healing can take place when we choose not to seek vengeance or retribution especially at that critical point when we feel justified in our anger. We might be hurting, and may be feeling wronged, but if we go against the habit of hurting back, we have transcended the terrible weight of personal and collective history.
When we transform our way of being we treat others as we would like to be treated and would treat ourselves if we were overflowing with self-validating self-esteem. Increasing our self-esteem involves learning to be our own best friend. When we transform our way of relating in the world and adopt the adult position we can experience true happiness and joy, as we let go of old mental scripts. Bullies find someone else to pick on.
Counselling and psychotherapy can help you to gain new purpose and meaning so that each day can be another opportunity to live wholesomely. The process can help you to look at old wounds so that they can be treated and protected from further injury. Forming an alliance with a therapist within a private and confidential space offers the chance to review your personal history and assess where you would like to go in the future.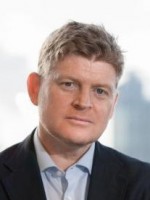 About Noel Bell
Noel Bell is a UKCP accredited clinical psychotherapist in London who has spent over 20 years exploring and studying personal growth, recovery from addictions and inner transformation. Noel is an integrative therapist and draws upon the most effective tools and techniques from the psychodynamic, CBT, humanist, existential and transpersonal schools.