Overcome three of the most common myths about anxiety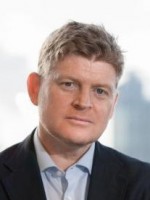 If you suffer from anxiety you will know that the physical symptoms often occur without any obvious explanation. This is why anxiety can be so debilitating as it is common to misinterpret the symptoms and to think that you have a more serious problem. People who suffer from anxiety can make matters worse for themselves by misinterpreting their physical symptoms. It is important, therefore, to understand the most common myths about anxiety and to realise what is really happening.
The three of the most common myths about anxiety are:
I am going to go crazy: Whilst there is no proven link between panic anxiety and more serious psychiatric illnesses, this doesn't stop a person from thinking that they are going to go crazy. Thoughts like these, whilst inaccurate distortions of what is actually happening to your body, can, nevertheless, be very frightening.
I am going to have a heart attack: It may feel that you are about to have a heart attack when you encounter the intense bodily sensations during an anxiety attack. However, although the major symptoms of heart disease include similar type of symptoms such as breathlessness and chest pain, these are generally related to effort and will disappear fairly quickly with rest.
The fear, when suffering a panic attack, is that you might hyperventilate. However, it is important to concentrate on your breathing and control the physical symptoms. For instance, it can be useful to say to yourself that you cannot hyperventilate when you breathe out more than you breathe in.
I'm going to faint: It is highly unlikely that you will faint as your heart rate goes up when suffering physical symptoms of anxiety. You will only faint when your heart rate and blood pressure drop.
Thoughts like these help to keep the physical anxiety all stocked up. These thoughts can occur very quickly and often just below the level of consciousness. It is very important to identify these inaccurate, but very frightening, thoughts and to recognise the part they play in creating and maintaining anxiety.
Counselling and psychotherapy can help you to raise greater awareness of the vicious cycle of worrying thoughts and physical symptoms of anxiety. Therapy can help you to concentrate your energies on 'good' worry, the things that you can do something about, rather than 'bad' worry, the things which you have no control over.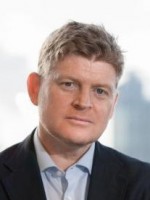 About Noel Bell
Noel Bell is a UKCP accredited clinical psychotherapist in London who has spent over 20 years exploring and studying personal growth, recovery from addictions and inner transformation. Noel is an integrative therapist and draws upon the most effective tools and techniques from the psychodynamic, CBT, humanist, existential and transpersonal schools.